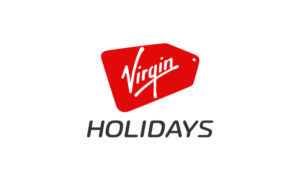 Virgin Holidays has released the result of AI marketing efforts and revealed a significant uplift in open rates from using AI-generated email subject lines. The results equated to several million pounds in revenue for the holiday giant.
Over the past three years, Virgin Holidays has seen a sizeable increase in revenue equating to several million pounds from its email marketing channel. The boost is owed to the early adoption of an AI technology-driven marketing language solution that optimises email marketing subject line language and multivariate testing.
Customer Lifecycle Lead at Virgin Holidays, Saul Lopes, says "The results have been very, very good. Virgin Holidays email open rates have increased by 2% points, and that 2% of incremental opens translates to multi-million pounds in revenue."
With plans to overhaul its online user-experience, and grow digital sales to 50% of revenue by 2020, the Virgin Holidays marketing team looked to industry experts to help build and execute on an innovative approach.
Lopes approached Phrasee, a London-based AI technology company specialising in language for marketing, to address Virgin Holidays email strategy needs. Phrasee's use of Natural Language Generation to write language that is indistinguishable from that of humans, whilst maintaining brand voice, combined with the application of Deep Learning to predict and optimise the performance of subject lines, delivers ongoing optimisation of email subject lines based on previous engagement results.
The UK's favourite worldwide holiday company, @VirginHolidays, has been shaking up the travel market of late and we know one of their big secrets #AI #Marketing #Phrasee pic.twitter.com/aH3pHA8gcz

— Phrasee (@phrasee) January 18, 2018
Virgin Holidays has seen consistent email marketing performance and ROI uplift, and currently attributes its increase in email revenues in the millions of pounds to Phrasee's AI technology.
Lopes recommends thorough research before heading in the direction of AI marketing solutions, saying: "There are a number of services out there that claim to be AI, when in fact the use of AI is limited to a very small area of the service delivery. There are those too that rely only on a generic database of global words and phrases to produce marketing language. Maintaining the unique Virgin Holidays brand voice is a key aspect of its marketing strategy, and anything less than a 100% client-focused approach to producing marketing language would have resulted in a very different outcome."
Source:Â Phrasee