Global aviation services group Air Partner has launched a new brand identity that unifies its wide range of services, created by global branding agency StormBrands.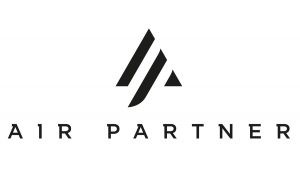 Through merger and acquisition, Air Partner had grown rapidly, bringing together multiple companies with individual identities, naming structures and cultures including group charter, private jet, freight, air evacuation and safety consulting and training.
StormBrands worked closely with the global leadership team at Air Partner, to create the unifying brand purpose of 'delivering the extraordinary to fly our world'. This idea brought all elements of the business together under a single cohesive global employee engagement approach, go-to-market strategy and digital-first brand that would enable more effective customer focus and cross-selling of services along with improved marketing efficiencies.
Born in the golden age of aviation travel, Air Partner began as a flying school in 1961. Since then, the business had diversified its capabilities but needed a revitalised brand identity that would unite its services. The new identity plays on the idea of aviation as 'extraordinary' to help Air Partner adapt to the changing industry and demonstrate how the brand will behave in the digital world.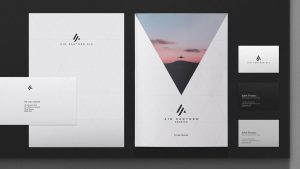 The creative concept modernises the Air Partner brand while celebrating its heritage. A new digital-first approach enables extraordinary experiences for customers, with a futureproof design to support continued growth.
Anchored by a graphic language of triangles, the identity references birds flying in formation evoking a 'stronger together' ethos of shared customer focus. Visually, the logomark continues the triangular motif uniting an 'A' and 'P' to suggest partnership within a flexible network.
The colour palette borrows from the changing narrative of the sky from sunrise to sunset and StormBrands commissioned photography to traverse geographies, time zones and subject matter to capture a world of flight that never sleeps, both on the ground and above it.
"We've united the brand equities from all of Air Partner's services and translated them into a cohesive visual system that showcases its expertise," says Mark Chatelier, Executive Creative Director at StormBrands. "Bringing together the full range of acquired identities meant we had to go through a complex trademarking review before landing on the final identity for Air Partner," he continues.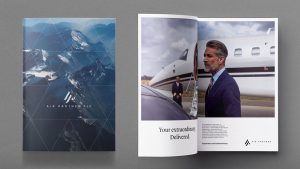 With a history of creating effective brand identities for complex organisations in rapidly changing markets, StormBrands designed every aspect of the brand identity to capture the spirit of the extraordinary while reflecting emotional relationships travellers have with the air.
Julia Timms, Chief Marketing Officer at Air Partner says, "StormBrands advised us on a journey of critical importance as we've grown into new markets and diversified our customer offering from aviation charter to safety consultancy and training. They've helped us navigate complex leadership, organisational, customer and brand issues to build a sustainable vision for our business enabling us to become a more purpose led brand. This has been matched with a great creative mind and eye for superb execution for both internal and external audiences. As a result, we've adopted a differentiating leadership position that communicates the brand in a distinctive way, leaving us well set up to build our brand into the future."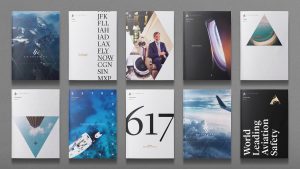 Operating around the world, including areas where flights can mean the difference between life or death – extracting people or delivering medicine – the brand repositioning aims to unite Air Partner's internal culture and client-facing tone of voice, helping it to stand out within the highly competitive aviation industry.
"In developed economies, jumping on planes has become second nature, but whether we're flying a Premiership football team or delivering aid to the islands hit by Storm Dorian, there's an incredibly complex process behind even short haul flights that must be concisely managed to ensure the safety of passengers, staff and cargo," says Timms.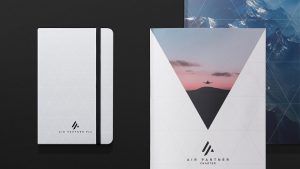 At its core Air Partner is a service organisation, so a world-class customer service ethos is vital. This launch is part of a continuing relationship with StormBrands and marks the rollout of Air Partner's new brand repositioning. The next phase will include the brand's evolved digital presence to continue delivering an extraordinary experience to its customers.
Source: StormBrands