In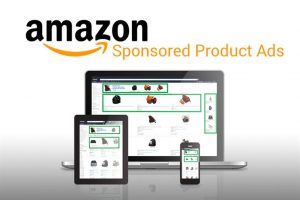 the first quarter of 2018, Amazon's sales of advertising services and other service offerings leapt 132% to $2bn (£1.4bn) year-on-year.
This is an increase of 17% from the last quarter of 2017, which is typically the strongest quarter for retail advertising due to the holiday season.
"The fact that our data suggests advertisers bucked the typical seasonal trend and continued to increase their spend on Amazon following the traditional Q4 peak shows that brands are hugely interested in product-led advertising on e-commerce sites such as Amazon," Oren Stern, e-commerce general manager at digital marketing company Kenshoo, said.
By 2020, eMarketer predicts that Amazon will be the third largest digital advertising seller in the US after Google and Facebook.
Amazon's growth as an ad platform isn't news to the industry. Nearly a year ago, WPP agencies Mindshare and Possible formed a partnership that offered brands creative, data and media services across the entire Amazon shopping ecosystem.
"If brands aren't thinking about Amazon as a media platform, they run the risk of becoming obsolete," Joe Migliozzi, Shop+ lead at Mindshare, said at the time.
Amazon's ad services, combined with net sales which grew 43% to $51bn in the first quarter, contributed to Amazon's strong operating income (profit before tax) of $1.9bn, nearly double (92%) compared to the same period of 2017.
Amazon Web Services, its cloud computing arm, reported a net income of $5.4bn in the first quarter, resulting in an operating income of $1.4bn.
While Amazon's financial statement details the updates its made to the Alexa voice platform and to its Echo devices, it does not break out any numbers directly related to its voice business.
Overall, Amazon reported a net income of $1.6bn, a 125% increase on the first quarter of the previous year.
"AWS had the unusual advantage of a seven-year head start before facing like-minded competition, and the team has never slowed down," Jeff Bezos, Amazon founder and chief executive, said in the financial statement. "As a result, the AWS services are by far the most evolved and most functionality-rich. That's why you're seeing this remarkable acceleration in AWS growth, now for two quarters in a row."
Source: Campaign