London based creative agency Antidote, unveiled new 'together is a wonderful place to be' idents for Mazda. The idents, are part of the automaker's new sponsorship of the 9pm film on Film4.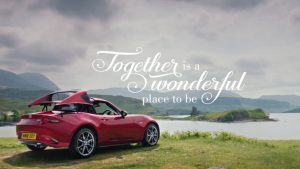 Building on Mazda's Drive Together campaign, this is a celebration of those memorable roadtrips shared with family and friends.
We see lovely little moments that we all recall from days out in the car. Whether it's everyone singing along to the family favourites or seeing the kids drawing on the misty windows, these idents are dedicated to the delight found in everyone coming together. All set against a stunning backdrop in the Scottish countryside.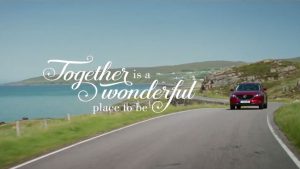 Claire Andrews, Marketing Director, Mazda UK said: "The 9pm film every night on Film4 is a place for family, friends and loved-ones to spend time together watching a great movie. We all know that feeling. Our films beautifully highlight a similar feeling of togetherness in the iconic Mazda MX-5 and the award-winning Mazda CX-5."
Tim Ashton, ECD at Antidote said: "Open roads, epic landscapes and telling, touching moments of togetherness create a truly wonderful driving experience. Something we can all relate to and that we all remember fondly. Through Tom Barbor-Might's cinematic direction and a central thought of 'Together is a wonderful place to be', Mazda and Film4 are presented as perfect partners."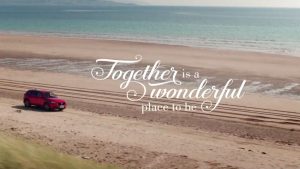 Two sets of idents, totalling 20 different executions, have been made for the flagship 9pm film on Film4 with the Mazda CX-5 and Mazda MX-5 RF as heroes. There are also three 20-second edits which will run as part of a digital pre-roll campaign on ALL4, Channel 4's video-on-demand service.
The idents will run every day at 9pm for a year, as part of a two year sponsorship.
Source: Antidote