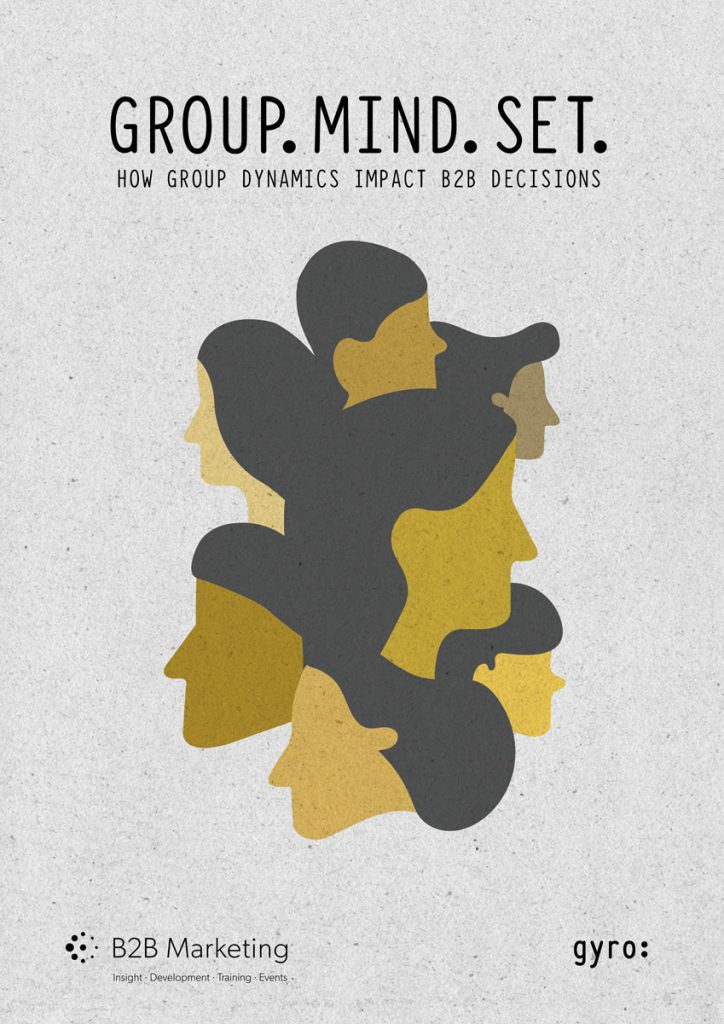 Decision makers make up their minds about business-to-business purchases far earlier than expected, according to a new study from B2B Marketing, in conjunction with the leading full-service, global creative B2B powerhouse gyro.
The report entitled, "Group. Mind. Set. How Group Dynamics Impact B2B Decisions," set out to find the truths about today's group dynamics among B2B decision makers.
The study polled 100-plus global decision makers to uncover the effect of the precision of today's rapidly advancing marketing technologies. At the same time, it explored the role that feelings play during these high-risk, career-defining moments. The findings were supplemented by qualitative interviews with top B2B marketers.
According to the research, 97% of B2B marketers say group members are likely to have a preferred vendor in mind before the purchase group is established. This means that marketers need to be reaching influencers much earlier in the buyer's journey than many have anticipated.
Additionally, the findings reveal that:
In 84% of cases, the group contains an individual who acts as a champion for the winning vendor.
More than two-thirds of respondents cited content, research and expertise as the most likely way to influence decision makers prior to the group's formation.
Eighty-three percent say they are more likely to buy from a business whose culture and personality closely match that of their own business.
Feeling that their needs have been understood is the biggest feeling driving the buying group, according to 89% of respondents.
More than half said that perceived arrogance from a vendor bears the biggest negative impact for winning the business.
"Influencing the five-plus people in a B2B buying group requires, now more than ever, the perfect balance of feeling and precision," said Christoph Becker, Global CEO+CCO of gyro. "Decision makers not only need to be targeted correctly using the powerful precision tools of today, they must also feel something. They need to feel a connection with your brand, your offering and your culture. That is the true way to impact B2B decisions."
Source: gyro