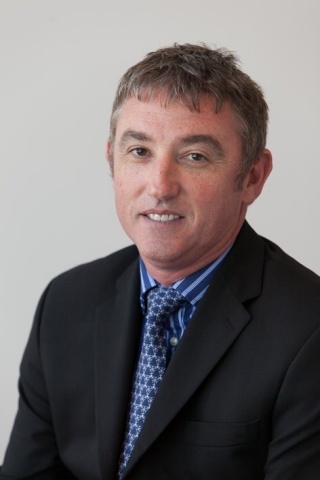 Bacardi Limited, the largest privately-held spirits company in the world, named Andy J. Gibson, 44, Chief Marketing Officer (CMO) of Bacardi and President of Bacardi Global Brands (BGB).
In these roles, Mr. Gibson will be responsible for the overall leadership and strategic direction of the Company's internationally known portfolio of premium spirits brands.
He also will serve as a member of the Bacardi Leadership Team and report to Bacardi Limited President and Chief Executive Officer Ed Shirley. Mr. Gibson joins Bacardi in late April and will be based at the Bacardi Global Brands headquarters in London.
"Andy's proven track record of accomplishment is based on a great marketing and brand-building foundation," said Mr. Shirley. "His experience, depth of industry knowledge and proven leadership ability will be strong assets, as we broaden the awareness of our family of iconic Bacardi brands, further expand market opportunities and, ultimately, drive growth."
Mr. Gibson has achieved notable success during a more than 20-year career in consumer products marketing and sales that has included assignments in Australia, Asia, the United States, Latin America and Europe.
Most recently, Mr. Gibson served as Chief Marketing Officer for Carlton United Brewers (CUB), Australia's leading brewer ─ part of Foster's Group Limited ─ with a market share of more than 45 percent in the beer category.
At CUB, he oversaw the strategic reframing of Australia's biggest beer brand Victoria Bitter to turn a decade of decline back into growth over the first quarter of its implementation.
Before CUB, he worked for Diageo for 13 years in a series of general management and marketing leadership positions on five continents, including General Manager, Innovation, Asia Pacific; General Manager, Germany/Austria/Switzerland; Marketing Director, Australia; Senior Vice President and Global Brand Director – Rums based in North America; and Marketing Director, Mexico.
Mr. Gibson began his career in 1990, working for Mars/Masterfoods in Australia/New Zealand in a range of sales and marketing positions of increasing responsibility.
"The brands in the Bacardi portfolio are all category leaders with amazing authenticity that really connects with consumers," said Mr. Gibson. "Joining Bacardi is a brand marketer's dream job. I look forward to engaging consumers in new brand experiences while driving the enviable Bacardi portfolio of more than 200 brands and labels to new levels of growth."
Mr. Gibson succeeds Ms. Silvia Lagnado, who left Bacardi at the end of 2012.