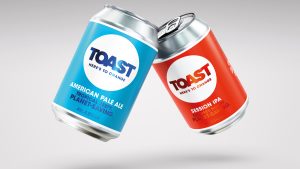 Food production is the biggest contributor to climate change, but one third of all food is wasted. Toast Ale wants to change this. In keeping with B&B studio's own mission to build the brands that matter, the agency has partnered with Toast to redefine the brand's message and visual identity system. 
B&B studio has created a new brand identity, visual world and packaging design for Toast – the planet-saving, certified B Corp brand that brews beer from surplus fresh bread and uses its profits to help fix the food system.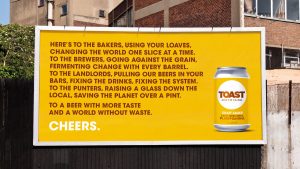 The new identity leads on the message of 'Toasting Change' and puts the brand's planet-saving potential front and centre – a shift in emphasis from the existing 'Brewed with Bread' tagline. A rousing toast to the 'bakers, brewers, landlords and punters saving the planet over a pint' acts as an expansive manifesto for the brand, while the tagline 'Here's To Change' sits alongside a new logo.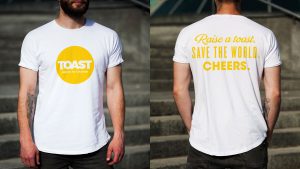 The logo features a condensed Toast wordmark, symbolising collaboration, unity and the 'clinking glasses' of toasting. This is enclosed in a circle device synonymous with the circularity of the brand's product, the head of a pint of beer, or even the planet itself.
Tone of voice is key to the brand identity, with a motivational call to action that is optimistic without detracting from Toast's monumental and critical mission. On pack, the logo is accompanied by clear colour coding and tasting notes that integrate the brand's product and its purpose.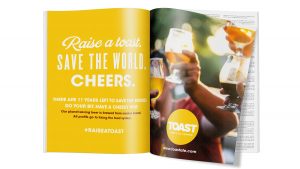 Shaun Bowen, Co-Founder at B&B studio says: "It's a delicate balance to emphasise a brand's ethical mission without overshadowing communication around product. Luckily with Toast Ale, purpose and product are perfectly intertwined as the beer itself takes the first step toward fixing the food system. The new brand design and communications are motivational and celebratory, doing justice to the great Toast purpose. The brand mission has been defined with a calling that people can feel proud to drink to. It has been a real privilege to work with a team that are so committed to their cause in a climate where so many simply pay lip service to purpose."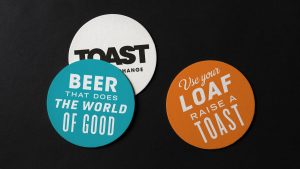 Louisa Ziane, Global Brand and Sustainability Director at Toast Ale says: "With all our profits helping to fund charities that are fixing the food system, Toast's purpose goes beyond our effective circular solution. Our new branding brings greater taste, improved navigation and bold brand impact. Importantly, our re-defined mission reflects our optimism. We hope it will inspire others and unite people behind the Toast movement, saving the planet over a pint."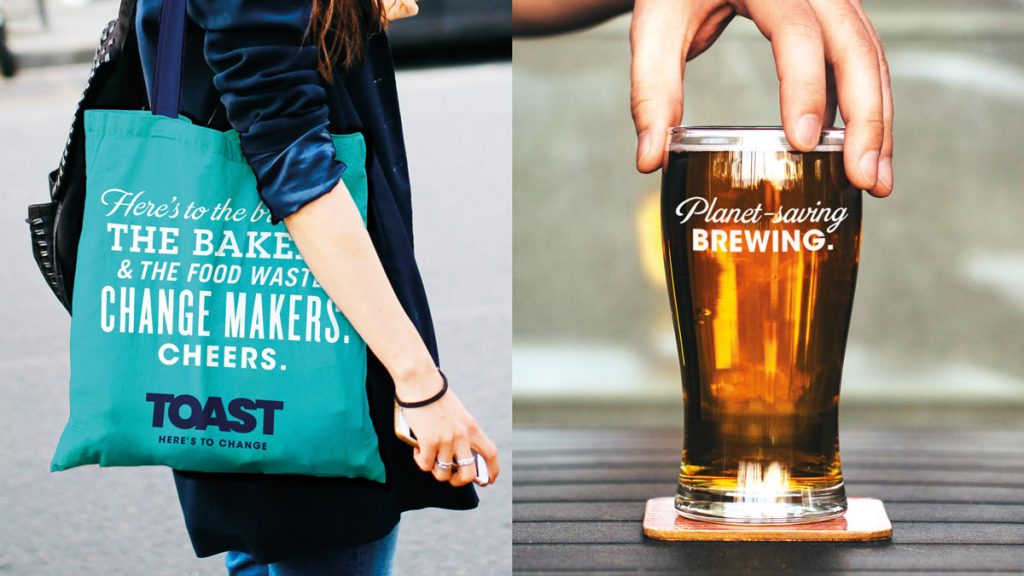 Source: B&B Studio