There is nothing like getting nice and cozy to watch your favourite TV series. This is true tenfold when it's the season's last episode. Whether you like watching the episode alone or with friends it is definite cause for celebration and some extra special nosh.
But in some countries being a loyal fan of a TV series may mean getting up in the early morning hours just to make sure you catch the finale in real time (leaving no room for the classic spoiler Joes of the world).
That's why ahead of the 'Game of Thrones' grand season finale, Carlsberg decided to spoil the series' most uncompromising fans in Israel, with awesome watch packs delivered straight to their door.
The promotion was devised by creative agency BBR Saatchi & Saatchi.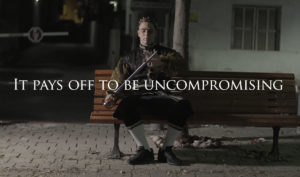 Credits:
CEO: Yossi Lubaton
CCO: Idan Regev
VP Client Services: Ben Muskal
VP Content & Production: Dorit Gvili
Creative Director: Kobi Cohen
Digital Creative Director: Idan Kligerman
Creative Team: Reut Raz, Nofar Birenbaum
Account Supervisor: Moran Darzi
Account Executive: Dana Mey-Tal
Digital Producer: Maya Palmon
Video Editor: Leehou Porat
Creative Coordinator: Eva Hasson
Source: BBR Saatchi & Saatchi