bigdog and the Motor Neurone Disease Association (the MND Association) have joined forces to create a powerful campaign to raise awareness of this devastating condition, which has no cure.
Every day in Britain, six people die from motor neurone disease (MND). This often rapidly progressing condition can affect anyone, taking away the ability to move, for some the ability to speak and even breathe. But the nationwide multi-channel campaign conceived and developed by bigdog focuses on the one part of the body that may remain unaffected – the eyes.
Throughout June the #MyEyesSay campaign is running online, social and outdoor advertising to drive people to a central online hub – mndeyes.org – where they can see life through the eyes of those living with MND.
The hub will feature a live interactive quiz for Global MND Awareness Day on June 21. The quiz will ask visitors to answer questions about MND using eye-tracking technology, similar to that used by many people living with the condition. Visitors will also be urged to show their support by sharing a selfie of their own eyes, along with a message, using #MyEyesSay via their Facebook and Twitter pages.
Tim Knight, bigdog's Senior Technical Architect, comments: "We wanted to recreate the way some people with MND interact using their computer via just their eyes. We hope that users of the quiz find it an informative and enjoyable experience and gain some appreciation for what's it's like to interact with their world solely with their eyes."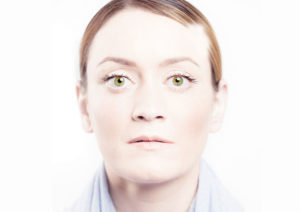 The new campaign activity will also include an all-day takeover of the Birmingham Eyes – the huge digital screens around the city's Grand Central shopping and transport hub. This will show campaign videos, as well as live Tweets and selfies from the #MyEyesSay social feed.
An MND Association Thunderclap, where users register to share a message of support, all at exactly the same moment to drive a spike in social traffic, will also launch on the day. Wider campaign support includes posters at key London stations featuring MND Association Patrons Stephen Hawking, Benedict Cumberbatch and Eddie Redmayne.
Adam Belson, digital media manager from the MND Association said: "It's an ambitious project with an emphasis on our digital channels. We have focussed on social media to drive up engagement and ensure the involvement of as broad an audience as possible. It's always challenging running a month-long campaign and we have planned to have an extra push around Global MND Awareness Day on June 21 using exciting new technology and with the support of some of our amazing volunteers."
Source:Â bigdog