Present at major museums around the world, scenarios of the classic works of artists Van Gogh, Renoir and Monet can reach the homes of Etna customers.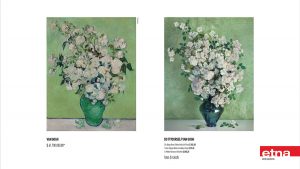 Signed by Artplan, the campaign titled Do It Yourself brings advertising pieces that reproduces Impressionist paintings in printed medias.
The ads re-read the original masterpieces, using Etna objects to compose a similar scenario. In the same pieces, the brand shows the comparison of prices between the piece of art and the setting assembled by the store, highlighting the variety and easy access to Etna products.
The project consists of three ads with representations of paintings such as: Roses by Van Gogh; Renoir's Le Bouquet and Monet's Chrysanthèmes Vase.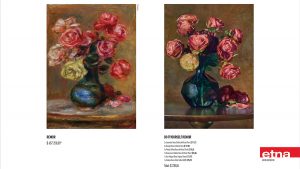 Credits:
Client: Etna
Agency: Artplan
Pieces: Do It Yourself Van Gogh, Do It Yourself Renoir, Do It Yourself Monet
Creation: Maurício Perussi, Rafael Zoehler
Creative Director: Marcos Abrucio, Zico Farina
Project Manager: Vivian Tomaz
Graphical Production: Bruno Werner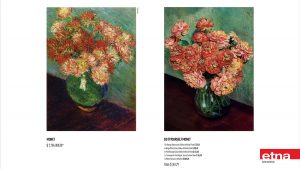 Attendance: Eduardo Megale, Thiago Zewe, Beatriz Rodrigues, Jonathan Santos, Laura Loyola
Media: Francisco Rosa, Nany Porciuncula
Photographer: Lúcio Cunha
Image Treatment: Emerson Santos
Mockup: Tiago Cappi
Client Approval: Daniela Maia, Vanessa Pereira
Source: Artplan