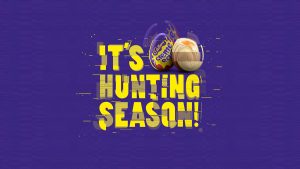 Cadbury Creme Egg, the Mondelēz-owned chocolate brand, has revealed a major new integrated campaign, 'Hunt the White Creme Egg'. The initiative was developed in partnership with creative agency ELVIS.
The campaign, which includes TV, print, OOH, digital, social, instore, PR and media partnership activity, announces the return of the coveted white Creme Eggs. It seeks to build on the success of last year's award-winning 'It's Creme Egg Hunting Season' push which caused a frenzy amongst consumers.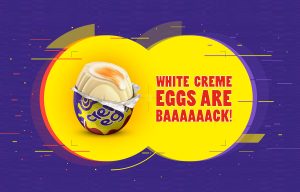 In a unique series of partnerships, Cadbury Creme Egg has worked with other advertisers to create the ultimate 'Easter eggs', hiding Creme Eggs in selected outdoor and press advertising, as well as on their websites and social feeds.
The campaign drives people to the campaign hub, where they can find out how to hunt the Creme Eggs and get clues to where they might be hiding. Consumers who find one of the hidden Creme Eggs are invited to take a photo of it and upload it to the site to unwrap it. If it's white they win it, plus the chance to win £10,000. If it's a milk chocolate Creme Egg, they receive a voucher for a free Creme Egg.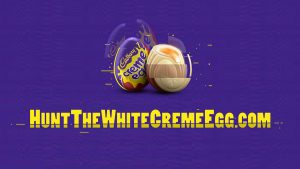 There are 1,000 white and 30,000 milk chocolate Creme Eggs up for grabs as part of the initiative.
Media strategy and buying for the campaign is by Carat UK, and PR is handled by Golin.
Aislinn Campbell, Brand Manager, Mondelēz, said: "Following the success of last year's Creme Egg Hunting Season activity, we're excited to announce the return of the famous white Creme Eggs, with an 'Easter egg' hunt that's the perfect fit for Creme Egg's cheeky personality. We want to get the whole nation hunting for the gooey goodies that we've hidden in other brands' ads."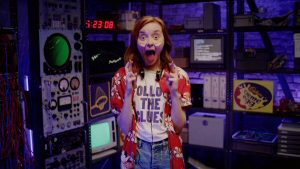 Rob Griffiths, Associate Creative Director, ELVIS, added: "It's the ultimate Easter Egg hunt! We're excited to have created a campaign that not only gamifies our industry but gets the nation to stop skipping and start searching for our ads again."
Source: ELVIS