Egg Films' Lebogang Rasethaba directed 'Money Calling' for beer brand Castle Lite, a new multi-format video which includes several TVCs and a music video featuring South African hip hop stars Nadia Nakai, and music producer Dellz.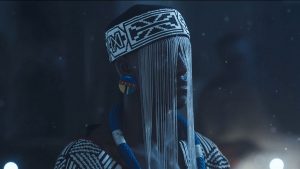 Money Calling is set in a mysterious, moody, cold world of high fashion, rituals, and a council of elders. The house is icy and futuristic as ever, with high-fashion pieces from over 20 South African designers, including the likes of Black Coffee, Chulaap, David Tlale, Kiara Gounder, Kisua, Kumkani, and Thebe Magugu.
"For the first time, authenticity doesn't feel like a boardroom dream; it feels like something we were able to achieve just by the sheer scale of collaboration," says Rasethaba.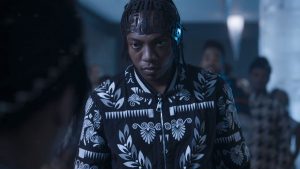 Nakai and Casino both recently shared the stage with Chance the Rapper at the #CastleLiteUnlocks concert. Nakai was nominated for Best Music Video at this year's South African Music Awards (SAMAs), while Casino won Best Remix at last year's South African Hip Hop Awards for Whole Thing with Riky Rick.
Money Calling earned a Special Mention at the ididtht Craft Awards, where guest judge Stuart Stobbs, chief creative officer at 1886 Advertising, said, "Wow, a song and a music video that have been made for a brand but don't seem like they've been made by a brand! Great job. Lebo and Egg have masterfully crafted some real kick-ass Wakanda-like imagery. Also, love the constant icefall that ties every shot together in a dreamy, chilly, afrofuture fantasy wonderland."
This campaign for Castle Lite's new resealable 910ml bottle was Lebo's fourth for Ogilvy and the brand.
"This kind of campaign was only possible because of the level of trust and mutual appreciation we've developed over time," says Rasethaba.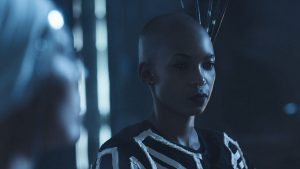 Rory O'Grady shot the ad, which was edited by William Kalmer at Post Modern and finished at BlackGinger. Gabrielle de Gersigny and Candice Lee Waldman oversaw the wardrobe, while Chris Bass was the production designer, earning special praise from Nakai on Instagram, where she posted, "How amazing is the styling and art direction?"
For Ogilvy, Nicholas Wittenberg was executive creative director, Neil White was the associate creative director and copywriter, and Mark Haefele was the creative group head and art director, with Sharon Martin producing.
Source:Â Egg Films