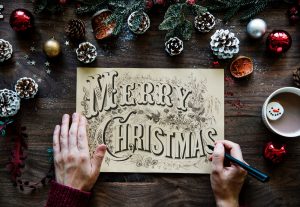 Christmas is a time of the year that's supposed to be all about family, friends and festivities – but for consumers, the weeks or even months before the Christmas break can be incredibly stressful.
That's because of the frantic search for presents, entertainment and ideas for festive food and drink. Our readers want to be a part of a magic and memorable Christmas spent with family and friends – and need trusted advice and inspiration along the way.
At Christmas, our audience expect their favourite magazines brands to act as content curators, providing them with relevant ideas on what gifts to buy, what to eat and drink and how to enjoy themselves. They want tips on what will add value to their festive season – in the current climate, they want to know how to spend their cash more effectively, rather than just throwing money at things as Santa nears the chimney.
So here are a few of the key trends our readers have told us matter this year:
Fewer presents, more carefully chosen
At Christmas, as the old saying has it, it's the thought that counts. In our world of consumerism this has sometimes meant, unfortunately, a glut of poorly thought out presents bought in a rush in a shop that looks like it's been recently burgled. This year, though, it really is the thought that counts, judging from what our readers are saying.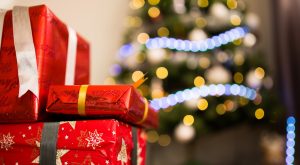 They are planning to buy fewer presents, but with more thought going into the choosing of them. Whilst people often work to a Christmas budget, this shift in attitudes doesn't necessarily signal "money saving" (although obviously, given the current economic climate, a lot of people are looking to curb their Christmas excesses).
Our readers see a different value exchange when choosing gifts at Christmas – so expensive purchases that deliver joy and prove that the giver has thought about the recipient are definitely still on the shopping list. Of course, not all gifts can be lovingly selected based around an intimate knowledge of the person it's for – which helps explain the rise of personalisation, which we'll be seeing a lot of this year.
From premium fashion brands offering the chance to add initials to a garment to chocolate brand Quality Street launching a "pick and mix" room at John Lewis, personalisation cuts through the angst that faces all of us when we're trying to pick something for a particular relative, friend or colleague. You could say it's a short cut to thoughtfulness.
Gifts that can be shared
Millennial and Generation Z consumers are far less interested in owning 'things' than their parents and grandparents are: they'd rather have experiences. And, as the world becomes ever more dependent on digital media and social networks, they want to be able to share those experiences for mass approval.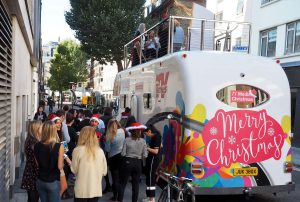 They don't always want something physical to stick on a shelf to be admired by the few: they want something 'live' that they can share with the world and that creates new memories for them. So an increase in experiential gifts – from festival tickets and spa days to restaurant vouchers – is definitely on the horizon.
There's also been a rise in what you could call 'social giving' – donating to a cause or buying something really useful for someone who really needs it, but in someone else's name. For example, water pumps, toilets, bicycles or livestock for Third World families in abject poverty. "Feed the world – let them know it's Christmas time," as some might say.
And 54% of our readers also talk about "self-gifting" in the approach to Christmas. That may sound selfish, but in reality this often includes gifts that will actually be shared with the whole family too, such as beautiful Christmas decorations or premium food items. Advent Calendars are a big driver in the area of self-gifting with options from wonderfully scented candles to pampering beauty products proving popular.
High tech might need explaining
Many of us may see Christmas as a time for nostalgia and celebrating tradition, but new technology will also play its part. That will be particularly true over the next few months, with a barrage of ads in the press, on TV, online and on our phones telling us about the latest high tech innovation that's going to make our lives so much better. And why we might need to invite Alexa or Siri along to Christmas dinner.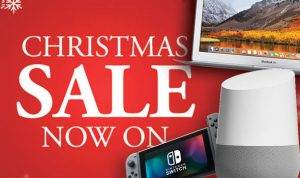 Unfortunately, while people continue to spend on gadgets, they are less confident in their ability to choose the right one, whether it's for themselves or for family or friends.
Shockingly, over half of our survey respondents admit they don't feel that they know enough about the latest technology to buy it as a gift this Christmas with any confidence. And a third admit that they would love to know more about how the latest smart home devices could help them with the challenges and stress of Christmas…
There's definitely an opportunity here for trusted content curators to help explain the benefits of smart tech in particular – and to get these products firmly onto the Christmas shopping list.
Celebrating old traditions – and creating new ones
We are expecting to see bumper sales of nostalgic gifts, like board games, quality glassware and even Polaroid cameras. They anchor people to the past, in a way that the latest digital gadget can't.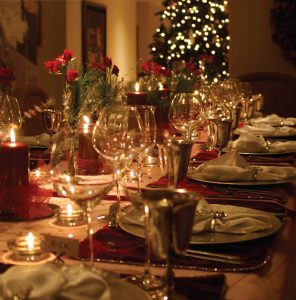 One of the main findings of our research has been that people quite enjoy the habitual nature of Christmas. A huge majority (87%) of our readers say they look forward to the simple things about Christmas that remind them of their childhood – like unpacking cherished decorations or searching through the TV listings magazines to find out when their favourite film (you know, the one we watch every Christmas) is on…
But people also want to make new traditions – to make each Christmas feel magical, unique and special to them. This could mean being inspired to cooking a new side dish for Christmas lunch, serving the perfect gin cocktail to friends at party on Christmas Eve or hiding an Elf on the Shelf for the kids each day in December.
In fact, an impressive two-thirds of women have their own unique family traditions that makes their own Christmas special for them. There's a great opportunity here for brands to become a part of this habitual change by inspiring readers around contextual content.
It's not about the price tag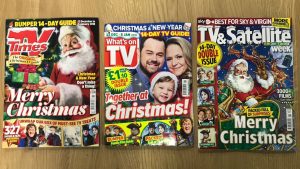 Overall, if there is a common theme linking these trends, it is the idea of 'value'. That doesn't have to mean 'cheap' – but there is a widespread feeling among our readers that value, if I can quote another song, is "not about the price tag".
Brands and retailers would do well to remember that and aim to make things truly special at this magical but stressful time of the year. People want to buy well-thought out gifts and heirloom items to be enjoyed for years rather than something that might be given away – the very next day.
Article by Jon Restall is Head of Agency Partnerships at TI Media.
About Jon: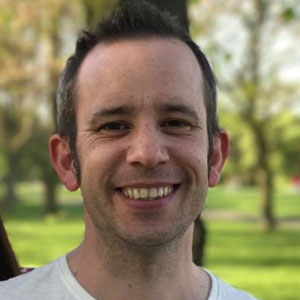 Jon Restall is head of agency partnerships at TI Media where he is responsible for delivering brilliant solutions across brands including What's on TV, Woman and Home, Ideal Home, Woman and NME.
Restall started his career at TI Media in 1996 – when it was known as IPC Media – before moving to Associated Newspapers in 2000 where he progressed to the role of brand manager at the Mail on Sunday.
He returned to TI Media in 2006 as agency sales director for the publisher's fashion, homes and luxury portfolio of titles. Most recently he held the role of senior head of agency investment.
Jon also works with industry bodies including Magnetic and PAMCo.
Source: TI Media