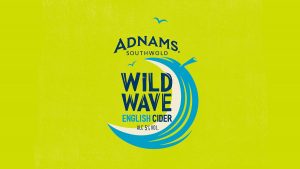 Independent brand design studio CookChick has developed the positioning, naming, identity, packaging design for a new craft cider Adnams Wild Wave.
Wild Wave is a collaboration between a Gloucestershire cidermaker and Adnams' Master Brewer and Master Winemaker. A unique blend of bittersweet and dessert apples grown in the beautiful foothills of the Malvern Hills, Wild Wave is a distinctively English cider, from the shires to the shore.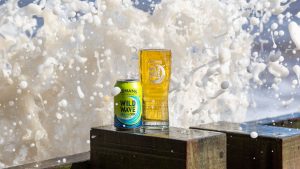 A session craft cider with a small batch feel Wild Wave was designed for maximum impact in a sector that is gaining interest.
The brand identity combines a wave and apple motif. A fusion of the idyllic orchard countryside of the west with the wild East Anglian coast that surrounds the brewery town of Southwold.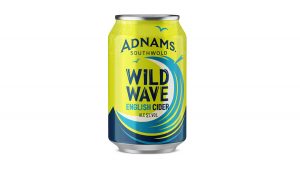 Adnams' first venture into cider, it follows a series of successful brand extensions led by CookChick that has seen the Adnams portfolio grow significantly beyond beer into wines and spirits.
Available in the off-trade in 330ml cans and mini kegs and in the national on-trade through Adnam's pubs and affiliates, Wild Wave officially launches on 15th March 2019.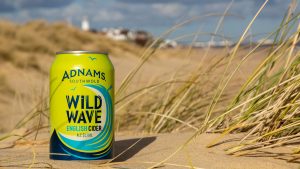 A splash in the face with a wild wave of flavours. Refreshing, surprising and delicious. Serve at North Sea temperatures.
Lee Cook, Founder and Creative Director at CookChick, said: "We are thrilled to have helped Adnams launch their first cider. As designers and creative thinkers we thrive on helping clients manage growing portfolios. The trick is making it all look effortless, of course. Particularly for a brand with such charm and charisma like Adnams."
Source: CookChick