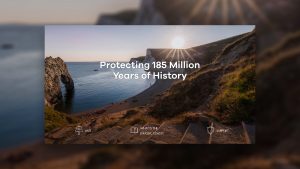 Jurassic Coast Trust has partnered with independent global creative agency Crowd to deliver a new website and portal for the charity that works to protect the Jurassic Coast World Heritage Site. Crowd helped create a digital platform that informs every part of the Jurassic Coast experience.
The modern and easy-to-use website provides information to those planning a visit as well as details about the 185-million-year-old history of the coast and of course the important work carried out by the Trust and how we as visitors can help.
Working with local artists and photographers, means that there is a fantastic selection of photography of the coast and its fossil history which has been used to highlight the natural beauty of the area.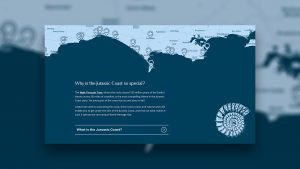 "Everybody who comes to the site has a different interest," says Jamie Sergeant, global CEO at Crowd. "By colour coding content themes we help visitors find the information for them and stay on track among the wealth of content available on the site."
The site aims to promote tourism in the area; be a resource of information about the World Heritage coastline; advertise merchandise and tickets for events and offer volunteering opportunities. A volunteer portal was developed to put those looking to contribute in touch with local organisations. Both can access this secure system which also contains an educational resource on how volunteers can help.
Graham Dell, Projects Director at Crowd, adds: "We love the Jurassic Coast, so we were excited to work on this project with the Jurassic Coast Trust, who do such an amazing work in helping us to enjoy it. It was a challenging build with legacy content and systems requiring careful planning to bring under one roof that would be both easy to manage going forward and fast for visitors. We think the results speak for themselves."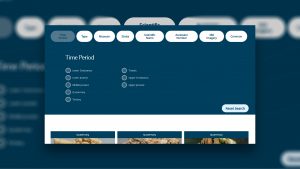 The website was developed on WordPress as it allows the Jurassic Coast Trust team to edit the variety of content on the site easily. Crowd created a custom platform that provides an easy means to edit all pages and content types easily and quickly.
Lucy Culkin, Senior Programme Manager for Development & Communications at Jurassic Coast Trust, adds: "We are proud as punch to have a new website which is not only visually stunning, but has improved usability, particularly for people wanting to plan their trip to the Jurassic Coast and those who want to find out more of what we do and how they can support us."
Following the successful launch, Crowd are continuing to work with the Jurassic Coast Trust on new projects to promote online the essential work they do for the Dorset and East Devon coast line.
Source: Crowd