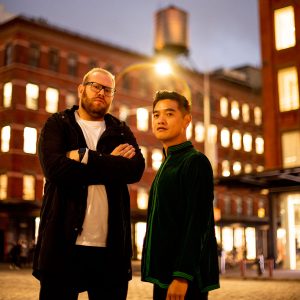 ​The independent creative agency, CULT, has hired Karl Velasco as its Group Creative Head of Fashion & Beauty to sit across both its London & NYC offices. The former Dazed Creative Director joins CULT's ECD, Matt Watson, to lead the agency's overall creative offering.
Since expanding into the US market in 2017, CULT has seen rapid growth, winning clients such as Amazon Fashion, Dunhill, Netflix, HayU and NBC Universal, while expanding existing relationship with Sally Hansen and Marc Jacobs. Prior to joining the award-winning hot shop, Velasco worked freelance for clients such as John Lewis, Carolina Herrera, The White Company, Marks and Spencer, Ocado and Dulux. Before stepping out alone, he forged a successful career at Dazed Media, as Creative Director, for brands such as House of Fraser and at the John Brown Media Group, where he acted as Deputy Creative Director on accounts such as Jamie Oliver, Aston Martin, Heal's and Jaeger-Le-Coultre.
Based out of CULT's London office, Velasco will be responsible for ​overseeing and growing the beauty and fashion creative offering for the agency,​ he will report into ECD, Matt Watson and COO, Caroline Westgate.
Matt Watson, ECD of CULT​​ said: "​Karl is a true one-off talent – his creative thinking coupled with his charismatic leadership will give our work, our clients and our agency an even greater edge. He brings heaps of experience from some of the world's most established fashion and beauty brands to CULT's client roster ensuring we can grow our offering and team into an award-winning creative super force."
Velasco​​ added: "​This is an opportunity for me to grow a strong team; using my experience and CULT's wealth of knowledge and talent to grow the fashion and beauty art direction of the agency in the UK and the USA. CULT creates experiences that build brands with each reciprocal interaction – this provides a really exciting opportunity for me as a creative, and sits within my own personal belief that the consumer should enjoy exceptional work from brands. I never thought I would leave freelance and work for someone else, but when CULT approached me, I knew the opportunity was too good to miss. Great people, fantastic brands, exception work.​"
Cat Turner, CULT's Co-Founder and Chief Creative Officer ​​concluded: ​"Cult is known for its work with major fashion and beauty brands; from Marc Jacobs to Barbour, Dunhill to Clarins, we remain pioneers in these sectors, changing what is possible with creative work. Hiring Karl has changed it all again for us. Not only is he one of the most elegantly dressed men I've ever met, he's incredibly talented, artistic and methodical with his work. Having already delivered a number of shoots for one of our largest clients; Sally Hansen, he's really pushing the needle with reactive content production. We're so grateful to attract such consistently excellent creative talent to Cult and welcome Karl to start a new chapter with us."
Velasco's appointment is effective immediately.
Source: CULT