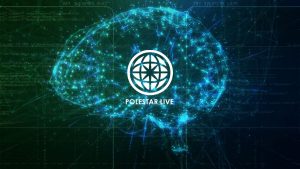 Data2Decisions, a global marketing effectiveness consultancy, has launched PoleStar Live, an advanced media budget optimizer that integrates real time metrics to enable more accurate and dynamic planning and optimisation across media buying platforms.
Based on a fusion of digital attribution with marketing mix modelling, PoleStar Live is a holistic attribution tool powered by AI, designed to put the right content in front of the right customers at the right time. It works 24-7 and can react in a millisecond.
PoleStar Live connects multiple data sources, including performance data, competitor intelligence, live search behaviour, weather forecast and live product availability. It then uses this combined data set to determine the most efficient strategies to connect brands with consumers and drive sales. By understanding the performance of past campaigns the tool is able to predict and automatically implement the future strategy that will maximise impact and ROI.
By linking the measurement of online and offline media, PoleStar Live is able to provide a holistic and accurate view of marketing performance across the entire consumer journey. And by constantly reviewing performance, the tool learns which changes worked and which didn't – getting smarter and smarter over time.
Katherine Munford, Managing Director, Data2Decisions: "In today's media planning and buying environment, a big picture view of how the marketing mix is working is extremely important for brands. The focus of our business is to help our clients make more effective marketing decisions quickly, and at scale, to drive considerable and sustainable business growth. PoleStar Live does just this, by allowing for real-time, actionable changes to be made automatically – a huge step forward in advancing media budget optimisation."
Data2Decisions was among the select companies that Forrester invited to participate in its April 2018 evaluation, The Forrester Wave: Marketing Measurement and Optimization Solutions, Q2 2018.  In this evaluation, Data2Decisions was cited as a Strong Performer in Marketing Measurement and Optimization Solutions.
Source: Data2Decisions