Digitas UK has created a high-octane sequel to the acclaimed 'Powered By Honda' film released in April earlier this year, to promote Honda's return to success in Formula One in the run up to the Japanese Grand Prix.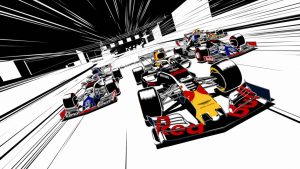 The new animated film celebrates Honda's endless race by showcasing some of the key moments from Mexico 1965 to the 2019 Suzuka circuit. These have been brought to life through the stories of the best laps, moments, cars and engines in a blend of anime-style animation and real F1 footage featuring Honda legends such as Richie Ginther, Ayrton Senna & Jenson Button.
The brief was to create excitement and buzz around Honda's trip to Suzuka for its home race, the Japanese Grand Prix; and to celebrate its history, with one eye ahead to the future and to capture the message: no matter what the era or who the opponents, Honda constantly strives to be the best – every lap.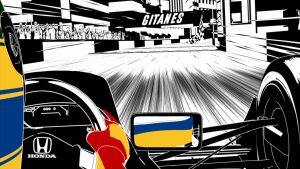 The 'Powered by Honda' positioning – a strapline made famous following a string of racing successes for Honda in the 80s and 90s – is brought to life in this sequel film which uses the same, distinctive aesthetic, by Mainframe. This reflects both Japanese animation conventions and Honda's own iconic colour palette of white, black and red. It marries the visceral sounds of Honda engines with a propulsive music composition, inspired by traditional Japanese Taiko drumming. Real footage, supplied by Formula One, is also interspersed throughout.
The 60" hero film launches on Tuesday 8th October in the UK on YouTube, Twitter and Instagram. A 30" film will run across Japanese TV and a 15" will play in Instagram stories. A 60" film will also be launched in China. A series of shorter 15-second videos have also been created.
The campaign highlights the partnership with Scuderia Toro Rosso and Aston Martin Red Bull Racing.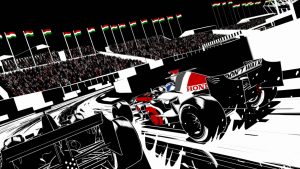 Masashi Yamamoto, Managing Director, at Honda said: "This video summarises Honda's time in F1 and shows just why the sport is part of our company DNA. We have enjoyed some success with the two Red Bull teams this year and there's been real enthusiasm from our fans. Let's fight together to repay their support with a great result in Suzuka."
Toyoharu Tanabe, Technical Director, at Honda said: "This video features several scenes that bring back good memories of my past times with Honda in F1. Now, we'd like to add to that history by working for a great result in Suzuka."
James Whatley, Strategy Director at Digitas, said: "The fan reaction to our first Powered by Honda film was so incredible, so rich – we felt it would be remiss to not revisit this unique animation style once again for Honda's home trip to Suzuka this season. The result is an outstanding piece of work that captures not only the history of Honda's racing achievements through the years but also the tremendous excitement and energy that Honda-powered F1 cars deliver and develop on track year after year after year." 
Source: Digitas UK