Electric Theatre Collective gets in on the all-important message from Levi's to "Use Your Vote," providing VFX and colour for the multifaceted VOTE campaign developed to ensure that eligible voters can exercise their right to vote on November 6.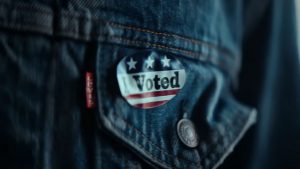 Created by FCB West, the integrated campaign features people from around the world unified by one common theme: using their voice, casting their ballots and participating in their right to stand up and advocate for what they care about.
The campaign kicks off with a national television commercial entitled "Use Your Vote" directed by Benito Montorio of Pulse Films. The varied hues of life are masterfully represented in the spot, which follows people around the world on their journey on voting day – powerfully set to the lyrics of Aretha Franklin's "Think."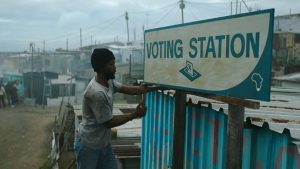 Shot on the ALEXA using anamorphic lenses, the wide-ranging vignettes serve to remind the viewer of the power a vote holds. Electric Theatre Collective's VFX team utilised Flame to add drama to the visual, which runs the gamut of moods, from brooding to triumphant.
Working on Baselight, colourist Jason Wallis composed a filmic palette to pair with the emotional tone of the narrative. Grading on the darker edge of the scale, this required a delicate approach to ensure the viewer could clearly see the imagery and connect to the characters, their expressions, and background details within a dimmer-lit world.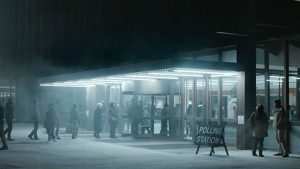 Wallis' incredibly cinematic treatment brings together the varied mix of true-to-life scenes with cohesion. From the sweeping scope of the outdoor shots to the mud streets of a village to the dimness of gymnasium-style polling places, it feels like one film, with the consistency of the colour and tone representing that common thread.
With the November Midterms around the corner, "Use Your Vote" is one component of Levi's comprehensive VOTE campaign, spanning TV, limited-edition product, non-profit partnerships and influencer engagement. Levi's has also joined forces with other companies and national organisations such as Rock the Vote, Patagonia and other CEOs in a nonpartisan CEO Challenge called "Time to Vote Campaign."
Source: Electric Theatre Collective