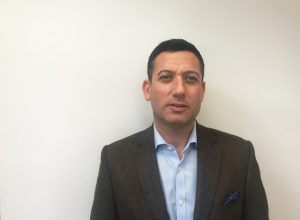 In convergence with 2019 growth plans, Encore Digital Media, the audience-first programmatic partner, has appointed Stephen Noble as Client Director. The appointment marks the second hire within the senior management team in the space of two months.  
Noble joins from GroupM, where he was Director of its programmatic display team. Prior to this, Noble worked for 13 years with Mindshare as Head of Trading for both Digital Display and Publishing. As Client Director, Noble will spearhead Encore Digital Media's client-facing teams as well as leading on sales, advising on strategy and overseeing its high-quality programmatic solutions with a key focus on in-housing.
In the knowledge that advertisers' requirements vary, Encore Digital Media offers a bespoke service that can range from advising on tech, training and upskilling to a full service where it runs the client's programmatic buying for them. Noble will help clients navigate the complex programmatic eco-system, creating meaningful results to drive business forward.  
Noble commented; "After two decades working in media, I knew that my next move would be to a nimbler, more niche business which could match my dual ambitions of growth and autonomy. Encore's intuitive approach to programmatic in-housing in particular caught my eye: its flexible hybrid model is exactly what the industry needs. It couples expertise in the programmatic marketplace with a tech agnostic approach, making it extremely well-placed to help clients implement their programmatic strategy. With a fully experienced team and a fantastic set of exclusive data points, Guy and Dan have built a uniquely visionary and pragmatic business."
With a 40% growth YOY for the past five years, Encore is now a 25-strong agency. Noble joins John Perry who has launched its new financial division.
Daniel Shaw, Encore co-founder and CEO, added; "Stephen will undoubtably be a great asset, bringing years of leading agency experience, media instinct and ambition for development and growth. We have the teams in place to help brands understand and maximise the opportunities that bringing programmatic in-house can deliver. Stephen's experience makes him the perfect person to help us communicate that message, and to deliver the real business value clients are looking for as they undertake the in-housing journey." 
Source: Encore Digital Media,