As a continuation of the "Meet Me in the Gap" campaign, which brought Cher and Future together amongst other diverse talent to show what's possible when we come together in Gap's white space with good intentions and a creative spirit, for fall 2018, the brand, in partnership with Yard NYC, leaned further into positivity to show that Good Creates Good.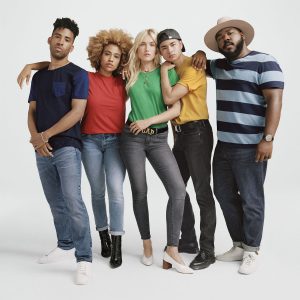 Inspired by the Gap for Good initiatives, and the launch of Gap's new SOFT denim, everything Gap and Yard NYC worked to create is in the spirit of elevating and championing the positive and the good.
In order to do this, they focused on developing content that inspires people to feel good, share good, shop good and look for the good in others, with the belief that ultimately, Good Creates Good.
This was achieved by carefully choosing talent that strongly aligned with Gap's core brand values and overall positive influence and impact in the world, and leveraging the power of social media to fuel a meet up, where people from varied backgrounds come together to demonstrate what's possible when we meet in the white space.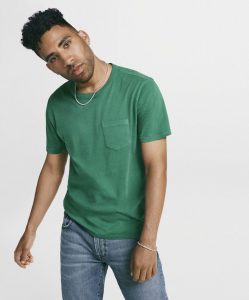 At a time when the value of social media and its reputation for negativity is being questioned, the campaign highlights its potential to spread positivity, reminding us it can be a place for connection and creativity.
The key campaign creative was developed by using social listening to surface positive messages on Twitter. Yard NYC then partnered with Kyle, an upcoming rapper, singer, songwriter and actor, who has become synonymous as an artist who celebrates love, light, and positivity, to create a song using the tweets.
Through Kyle's artistic lens of happy, raps and free-spirited rhymes which have inspired a generation, the song entitled "All Good" pulls lyrics from the tweets to show there is a positive, motivational side of social media.
The additional cast for the campaign includes multiple musicians, artists, performers, and activists who have existing reputations as advocates for positivity, are clearly dedicated to doing good and are change agents across generations and gender. These other notable influencers partaking in the campaign include:
Madame Gandhi, musician and women's rights activist, whose music and activism focuses on female empowerment and feminism
Kimberly Drew, art curator and BLM activist, who serves as Social Media Manager for the Metropolitan Museum of Art and champions black artists
Xiuhtezcatl Martinez, indigenous environmental activist, hip hop artist, and youth director of Earth Guardians, a worldwide conservation organization
King Princess, singer and songwriter who is vocal about LGBQT rights
Notoriously Dapper, body-positive men's fashion blogger that displays daily looks to inspire all men to embrace who they are
Topher Brophy, animal rights activist and social media influencer who is renown for posting socially-conscious and wildly imaginative photos
Noor Tagouri, acclaimed reporter and political activist who has fused modes of intimate storytelling with a commitment to combat normative stereotypes
Alejandro Chal or A.CHAL, Peruvian R&B singer-songwriter and producer, who is outspoken about immigration issues and DACA
Carlotta Kohl, artist and feminist who uses her artwork and the power of social media to explore and express the experiences of women
Ezinma, classically trained violinist who has collaborated with numerous famous jazz, R&B, pop, hip-hop artists
Chella Man, deaf and transgender artist, columnist and model who is working to educate people on queer disabled culture
The campaign is running across paid social, owned and digital.
Source: Yard NYC