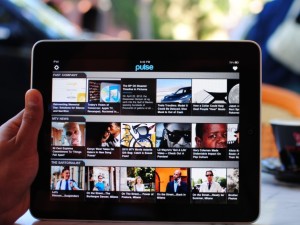 IHS, the leading global source of information, insight, and analytics, and App Annie, the worldwide leader in app store analytics, app rankings, and market intelligence, unveiled a joint report detailing key trends in the digital content market in 2013. The report includes insights into the digital music, digital movies, digital games and mobile apps markets. Coverage includes France, Germany, Japan, Russia, South Korea, UK and US for growth, monetization, spend and devices per capita, and additional revenue stream opportunities.
"Combining IHS and App Annie data has given us a unique view into the digital content ecosystem for 2013," said Jack Kent, principal analyst, mobile media at IHS Technology. "The US has long been a powerhouse in terms of consumer spend on digital content, but we identified stand-out markets where consumers are not only monetizing better, but still have potential for growth. These include South Korea, where overall digital spend per capita is much higher than the US, or the UK, which has one of the strongest online music markets."
Global consumer spending on digital games, apps, and online movies passed $57 billion in 2013, up almost 30 percent from $44 billion in 2012.
Online movies – a more mature content market – saw healthy growth, up 21 percent to reach $8 billion globally in 2013.
The United States leads in digital content spend, while South Korea monetizes better per capita.
Large gains in game app spend in Japan and South Korea, with 4.4x and 5.8x growth year-over-year, respectively, were a key driver of the growth in mobile apps.
"We're excited to offer this joint report with IHS, which includes deep insights into the global trends in digital music, movies, gaming and apps for 2013," said Bertrand Schmitt, CEO, App Annie. The unrivaled insights that IHS provides for digital entertainment in combination with App Annie's leading app store market data gives app publishers, digital executives, marketers and investors the unique insights they need to make smarter business decisions that drive growth."
Japan and South Korea are high-growth markets
Japan and South Korea are high-growth markets, due to increasing device adoption and skyrocketing game app spend.
South Korea comes out on top in various measures when looking at its mobile and digital content market.
South Korea leads for 4G penetration and is the first country to reach over 50% for LTE subscribers.
In Japan, apps have disrupted the mobile-first market. Always a strong mobile content country, the shift to smartphone and tablet apps is disrupting established players in the Japanese market.
UK tops European market
The UK is the leading European country for total digital content spend and spend per capita.
Like the US, UK consumers spend on a broad range of digital content, with the UK having a particularly strong online music market.
Strong growth in game apps was not enough to overtake online music in 2013, but continued growth will see spend on game apps leapfrog online music in 2014.
Germany overtakes France
Germany overtook France in digital content spend per capita in 2013, boosted by its strong digital games and growing games app markets.
Online movies performed well in Germany, but most categories in France outside game apps struggled for growth.
Russia's huge growth opportunities
Russia provides content companies with strong growth opportunities for future growth. Its relatively low connected device install base means further smartphone and tablet adoption will see continued improvement in Russian content spend.
Consumer spend on online content is relatively low in Russia, but companies are also more willing to support ad-funded services than they are elsewhere.
As a result, overall digital content revenues will be driven by a variety of business models.
US leads digital content spend
The US has the widest range of content spend and the highest devices per capita across the broadest range of devices.
Spend on games apps grew the most between 2012 and 2013, but online games held the lead.
Game apps' growth will likely challenge online movies in the coming years.