Healthcare communications company Havas Life Medicom (HLM) has created a new short film in collaboration with Oscar-winning production company, Slick Films. The film – "Wuff Day at the Office" – highlights how man's best friends are inspiring cutting-edge disease-detection technology and showcases HLM's multi-species workplace with a difference.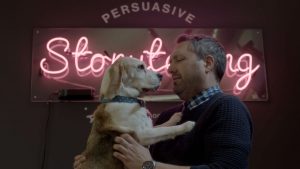 With dogs' incredible sense of smell hitting the headlines in healthcare and 2019's Academy Awards just around the corner, Havas Life Medicom wanted to make a film that unites artful storytelling with the company's fascination with healthcare innovation.
"Our company is serious about making healthcare stories accessible. So, our team invited their canine companions to the office and Slick filmed the hounds as they took centre stage at work," says Jean- Marc Rathé, Senior Director at Havas Life Medicom. "It turns out that dogs may be able to sniff out cancer, but they're rubbish at healthcare communications," he adds.
The use of dogs in healthcare carries a serious message. Research suggests that dogs can detect chemical differences between healthy and unhealthy tissue. This superior sense of smell has led to the development of cutting-edge 'e-nose' technology to search for early signs of cancer in humans. In another example, dogs are being trained to potentially detect low blood sugar in human companions.
The relevance of canine talent in healthcare, together with the wide appeal of dogs, formed the inspiration for HLM's short film. The Slick Films' team transformed the company's offices in Thames Ditton into a dog-centric film set and spent a lively 12 hours with Baxter, Rosie, Bailey, Penny, Rocky and Kukla – alongside their human co-workers.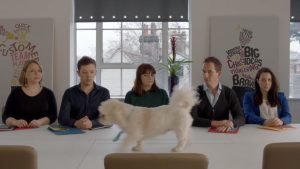 The team at Slick was led by Director, Chris Overton, and the narration of "Wuff Day at the Office" was by actress and screenwriter Rachel Shenton. Both Chris and Rachel won an Academy Award in 2018 for their highly acclaimed short film The Silent Child about a profoundly deaf girl.
"As the volume of noise in the healthcare space reaches critical mass, high-quality, cut-through communications has never been more important," comments Jean-Marc. "As a young film company at the top of their game, we were very excited to work with Slick Films. They brought our Wuff-Day story to life in a light-hearted way and helped demonstrate the power of creative storytelling to grab attention and get the message across."
Source: Havas Life Medicom