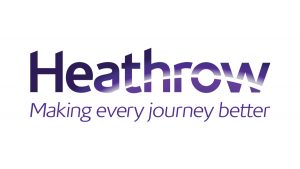 Wavemaker has been appointed by Heathrow as their integrated agency partner, to handle communications planning and media buying. Wavemaker was successfully awarded the three-year contract following a strategic review.
Heathrow, Europe's largest airport saw over 78 million passengers pass through its terminals in 2017 alone, with 80 airlines flying to 180 destinations. Heathrow's vision is to give passengers the world's best airline service, making every journey better.
Wavemaker have been tasked with integrating communications across all lines of the commercial business, unlocking revenue growth, increasing passenger numbers and building brand preference and reputation.
The agency will be responsible for planning the whole communications mix across all media, including search and SEO, using audience data to create joined-up brand experiences across the passenger journey.
"Heathrow believes every journey matters, and we understand how to get results. We're excited to be working with a forward-thinking brand like Heathrow that represents a modern, open outlook. By bringing together an unrivalled breadth of specialist Wavemaker talent, we're confident of the impact we can make to Heathrow's long-term business objectives. We're extremely proud to have been chosen as Heathrow's agency partner and look forward to embarking on the next stage of their journey together," said Alex Steer, Chief Product Officer, Wavemaker.
Simon Eastburn, Director of Airline Business Development, Cargo & Marketing at Heathrow said, "Wavemaker demonstrated a cohesive and sophisticated approach to media, content and technology. By putting consumer journeys at the heart of everything they do, the team were able to quickly identify growth potential to deliver on our vision to provide the best airport service in the world. We very much look forward to working together."
Work commences in January 2019.
Source: Wavemaker