Heinz Tattoo Ink is a tattoo pigment made with the same care for ingredients that Heinz uses to make ketchup. Brand worked with Brazilian creative agency, SOKO, and top Brazilian tattoo ink manufacturer, Electric Ink, in the development of a Heinz red pigment as part of a brand love campaign.
Heinz announced today that they are developing and launching a red tattoo pigment using non-harmful ingredients. Called "Heinz Tattoo Ink", the project is a direct response from the brand to their legions of fans, who have always made a point of showing their love through tattoos, and sharing it on social media.
The action comes on news that color tattoo ink faces growing restrictions and outright bans in countries around the world. The European Union alone has banned over 4,000 ingredients used in the creation of tattoo ink pigments, with red being the most problematic of the colors. These inks have been shown to cause allergic reactions, such as rashes and itchiness, as well as other complications during the application of tattoos.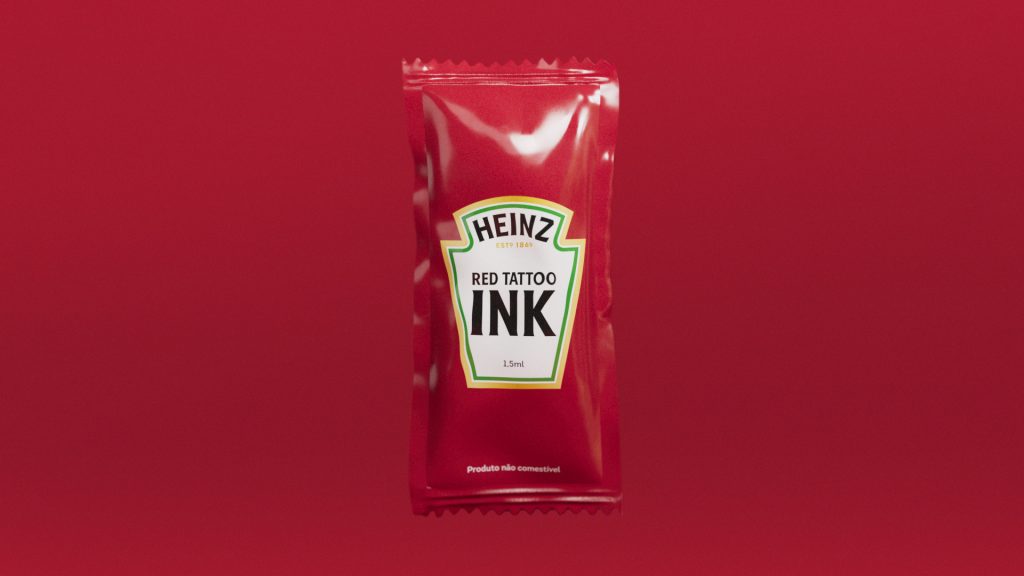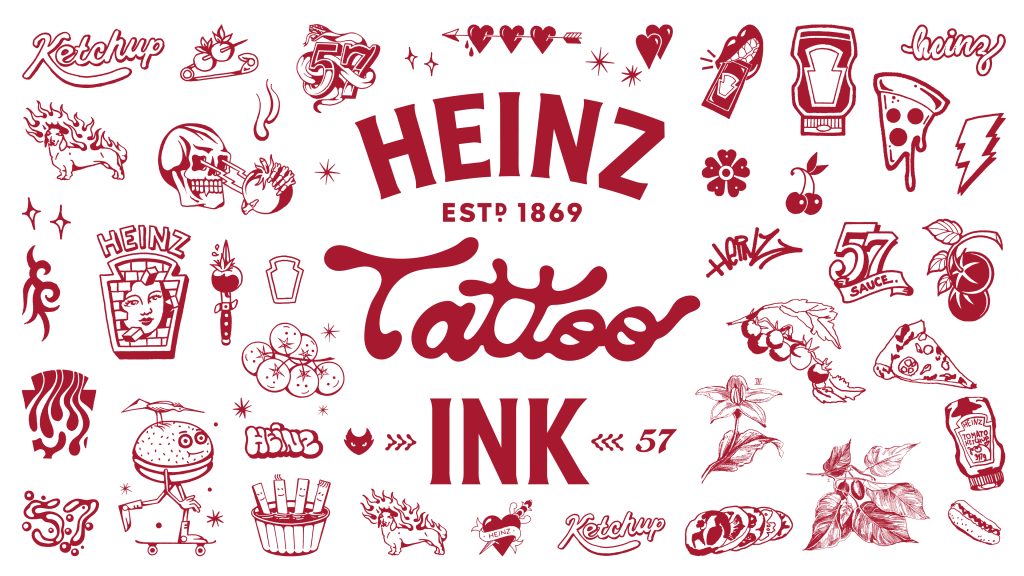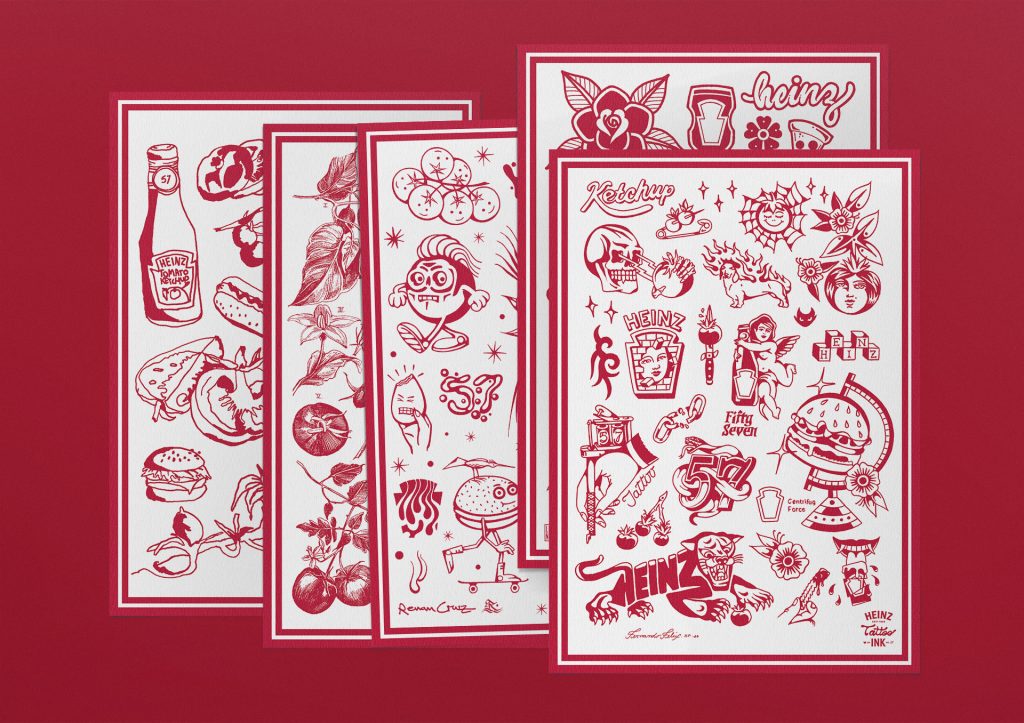 Since red is the most used color in Heinz fan tattoos, the brand felt they should do something about it. Through a partnership with Electric Ink, an ink manufacturer that uses only non-harmful components in their ink, Heinz is creating their first red tattoo ink, in a new and proprietary tone based on Heinz official pantone color.
Asked about the idea, Heinz Brazil brand leader, Thiago Stelle, said, "A quick search of photos and hashtags on social media makes it obvious that Heinz fans love getting tattoos with our brand and products. Clearly, we had to do something extraordinary for them and, as a result, bring a new alternative to address the issue of harmful pigment ingredients." He continued, "We see this as a double opportunity, because with this new feature, we not only bring new ways to the get a Heinz tattoo through an incredible curation of artists, but we also offer an ink that is being developed with the same care in which we choose our ingredients and make our ketchup."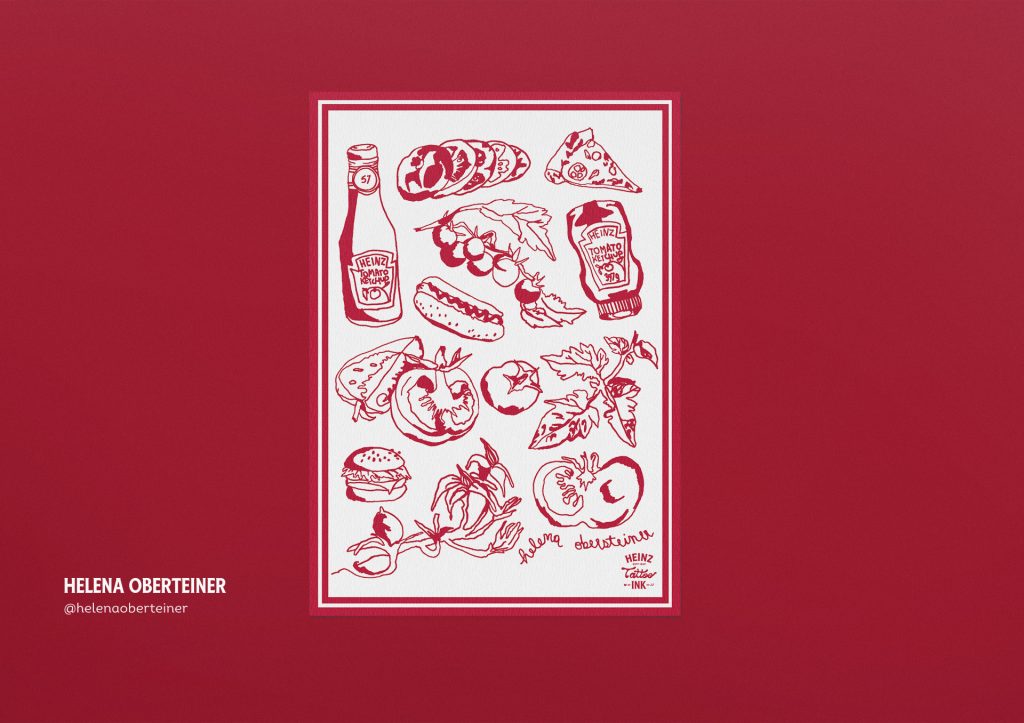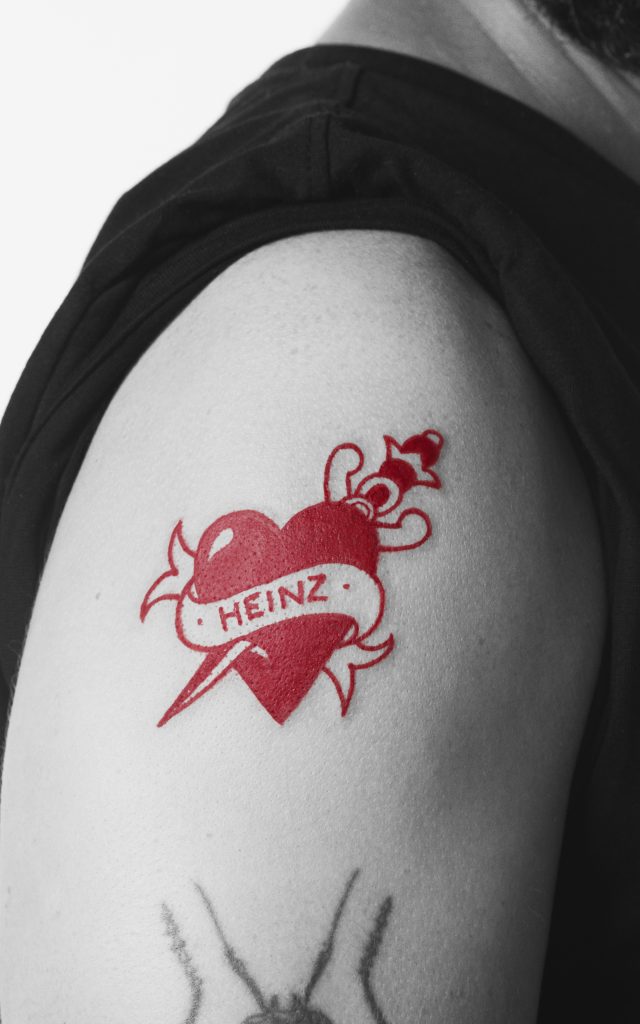 The idea for the endeavor came from the brand's Brazilian agency partner, São Paulo-based SOKO. They and the brand have been working with ink manufacturer, Electric Ink, to create the new pigment over a 14 month period.
"We are constantly challenging ourselves at SOKO to find innovative new ways to elevate the connection with consumers through powerful brand stories," said SOKO Founder and CCO, Felipe Simi. "We see the creation of Heinz Tattoo Ink as not only meeting this mandate, but also as a way to communicate a brand truth about the ketchup ingredients beyond advertising, while tackling a cultural behavior that is already part of Heinz fans' lives."
In addition to the launch of the new ink product, Heinz worked with five notable Brazilian tattoo artists to create 57 original Heinz tattoo stencils — all to align with the brand's trademark, "57 Varieties." These stencils will be available on their website to anyone interested in getting an official Heinz tattoo. The artists come from a wide range of ethnicities and backgrounds, purposely chosen to embrace the vast diversity of Brazilian culture.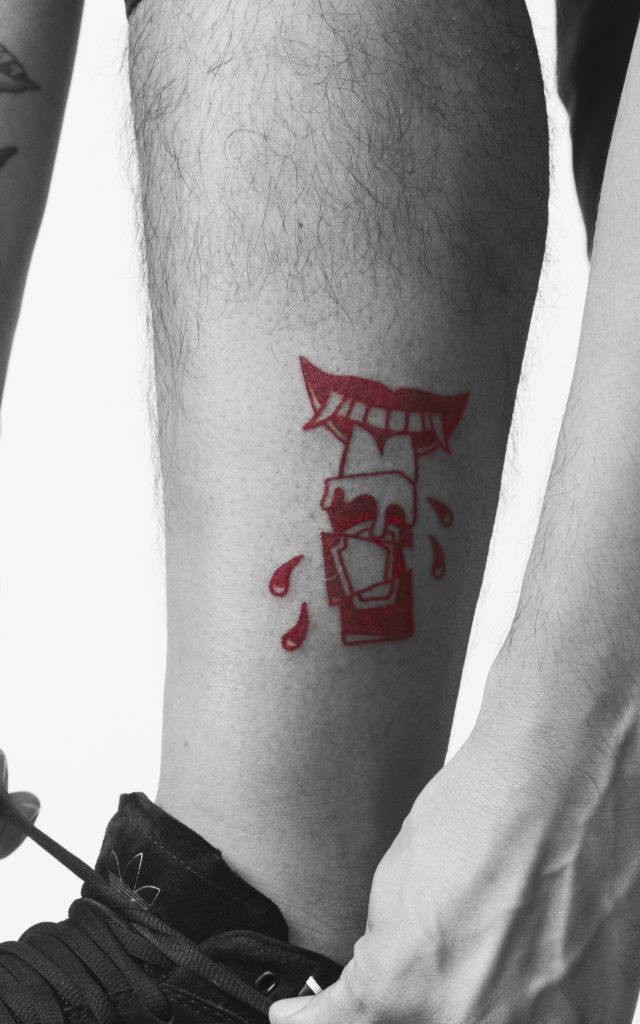 Helena Obersteiner, one of the artists involved in the project, said, "I loved receiving this invitation! I love to draw and really admire the brand communication. So it was really fun to be able to give my point of view for the brand, and also develop exclusive designs, seeking to deliver the best for their fans."
The campaign unofficially kicked off on March 28, with a pre-launch film featuring a few select individuals, each getting one of the 57 tattoos on their bodies. Then beginning this week, São Paulo will be blanketed in outdoor media showcasing these fans and their new skin art. When the final product is ready to distribute, the brand will make the tattoo stencils and ink available to tattoo parlors throughout Brazil. Everything the brand is doing in this project is a result and proof of a good communication with their fan base, listening to them, giving them space and co-creating new scenarios.
Source: SOKO