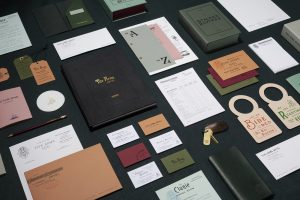 The Fife Arms, owned by internationally-renowned gallerists Iwan and Manuela Wirth (founders of Hauser & Wirth) has opened in Braemar, Scotland, with branding by London-based studio Here Design.
A reimagined Victorian coaching inn, The Fife Arms is a 46-room property that brings together Scottish heritage, craftsmanship and culture with world-class contemporary art and a strong sense of community.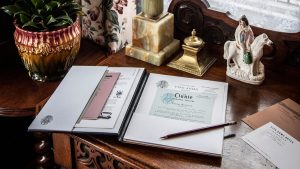 Having been regular visitors to Scotland for a number of years, Iwan and Manuela Wirth have a personal connection to the village, and this acted as a starting point for Here Design's development of the hotel's core brand identity.
Through an exploration of Braemar's visual history through the ages – supported by a local group of historians – drawing on a collection of local ephemera including catalogues from the Braemar Gathering – Here crafted an identity that has a deep connection to the dynamics of the village.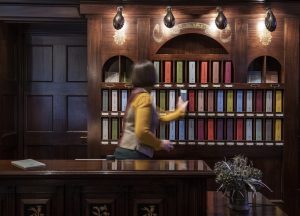 Drawing on these local points of reference including The Fife Arms' original signage, Here created a fluid hotel logo that takes a multitude of typographic forms with an energy and playfulness that embodies the eclecticism of the hotel's interior design and artistic collaborations.
From walking maps to luggage labels and matchbooks to room books, every element of the hotel's identity adopts a new element of this carefully considered and highly spirited identity, rooted in the authenticity of the place.
Moments of discovery and joy are created at every touchpoint, such as engraved egg scissors served at breakfast and individual books illustrated by Here for each of the hotel's 46 themed bedrooms, telling the unique story of each room that commemorates the personalities and characters that play a role in the history of Braemar and the hotel. 
Mark Paton, Creative Partner at Here Design, says: "At a time when many brands are stripping back their identities and adopting a more neutral and international style, we were inspired by Iwan and Manuela's desire to take reference from a specific regional and local visual history that was much more variable and idiosyncratic that we are used to today."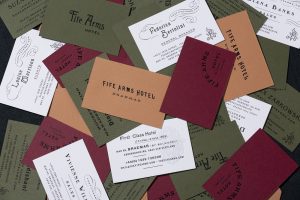 Brett Perkins, Chief Marketing Officer at ArtFarm says: "The Fife Arms has a rich, colourful history and our intention was for guests to discover these stories in unexpected and entertaining ways as they moved through the hotel. From the presentation of the room keys to the design of the menus and the signage, Here Design put great thought into features that typically go unconsidered in many hotels. This undoubtedly makes the experience of staying at The Fife Arms even more memorable and this is evident from the overwhelmingly positive feedback we've had from our guests."
Source: Here Design