HSBC has launched a music-focused social media campaign, featuring award winning grime artist Lady Leshurr, to encourage young people in the UK about to start higher education or training to have the confidence to make the most of these formative years and avoid regrets in later life.
#ZEROREGRETS aims to encourage students and higher level apprentices to make the most of their formative years by signing up to HSBC's Student Bank Account, while they go out and pursue new opportunities. The Student Account is the first of its kind to be available to higher level apprentices, to help those taking on vocational qualifications as an alternative to university.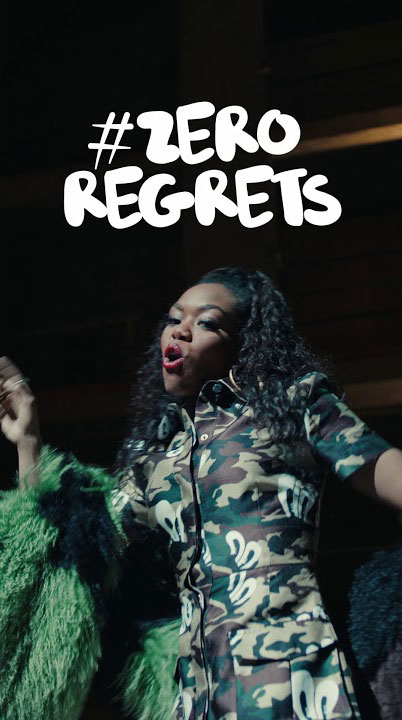 Working with socially-led creative agency We Are Social, HSBC partnered with three assistant filmmakers to create an alternative music video, which has been exclusively written and performed for the campaign by Lady Leshurr. The video features both music from the artist and footage of students and apprentices fulfilling their own #ZEROREGRETS moments, which will be released along with additional behind-the-scenes footage of the making of the music video.
Shot vertical to maximise the mobile-first culture, the campaign was teased in August on Lady Leshurr's personal Facebook and Snapchat profiles. The full music video has been released on Snapchat in time for Freshers' Week, along with three shorter edits on Facebook and Instagram and two 15 second cuts of the behind-the-scenes footage.
The launch was also preceded by a set of product-focused, direct response carousel adverts on Facebook and Instagram, which highlighted the £60 Amazon.co.uk gift card and 12 month Amazon Prime Student subscription offered with the HSBC Student Current Account.
In addition to its overdraft, interest and credit card options, HSBC's Student Current Account – which is open to UK students or level 4+ apprentices – offers a wide range of incentives to help students make their money go further.
Becky Moffat, Head of Personal Banking at HSBC said: "Whether its at university or on an apprenticeship, we believe that everyone should have the chance to make the most of the opportunities available to them. Partnering with Lady Leshurr has helped us create a motivational message, which we hope will inspire students and apprentices to reach their full potential."
Cairen Harry, Senior Account Director at We Are Social said: "Lots of students and apprentices miss out on some of the more exciting life experiences because of financial concerns, but with a bit of help from HSBC, they can have the confidence to go out and try new things. We thought music was a perfect medium to get this message across to a young audience."
Source:Â We Are Social