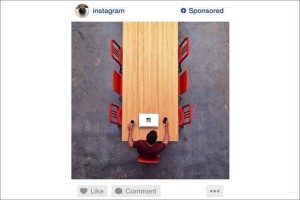 Instagram is inviting users to "learn more" about how advertising will be added to the photo-sharing site and has unveiled an image of a test ad, which will roll out in the US next week.
In a blog, the Facebook-owned social media site outlines what US users can expect to see soon. The photographs will appear with a "Sponsored" label, and users will be able to tap on the label to "learn more about how advertising works on Instagram".
Users will also be able to hide the ad by clicking on a "…" label in the bottom right corner, as well as "Like" it or leave a comment.
Instagram again moved to reassure users it was not changing the terms and conditions over photograph ownership, stating, "As always, you own your own photos and videos. The introduction of advertising won't change this."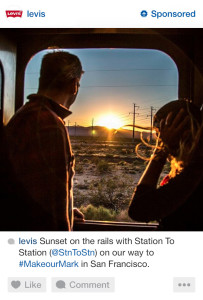 The blog adds: "If you're in the United States, you'll see the sample ad above sometime in the coming week.
"This is a one-time ad from the Instagram team that's meant to give you a sense for the look and feel of the ads you will see.
"Our focus with every product we build is to make Instagram a place where people come to connect and be inspired.
"Building Instagram as a business will help us better serve the global – and ever growing – Instagram community, while maintaining the simplicity you know and love."
Instagram announced earlier this month it was to begin allowing "high-quality, creative" ads on the platform.
This week, it was revealed that brands had helped fuel an "explosive growth" of Instagram video, accounting for 40% of the 1,000 most-shared Instagram videos, according to marketing technology company Unruly.