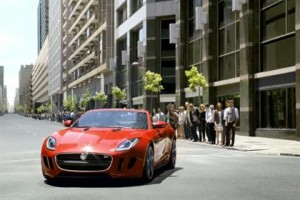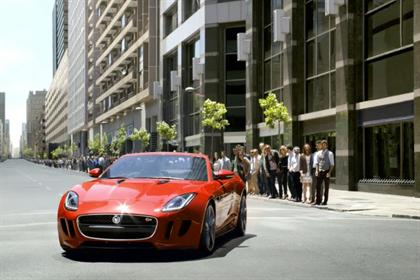 Jaguar is set to begin a global campaign to promote the launch of its new F-Type sports car.
The campaign for the two-seater sports car is called "your turn" and breaks in the UK with a teaser campaign from Monday 20 May. The full-length ad will first air on TV and cinema screens on 25 May and will run until July 2013.
The spot shows the F-Type car being driven through an exotic location, as people line the road watching. At the end of the spot, the driver gets out and throws the keys to a bystander, telling him it is now his turn.
The ads, which will be supported by outdoor, digital, mobile, social media and experiential work, are being shown across EMEA, the Americas and Asia Pacific. Media planning and buying is by Mindshare.
Jaguar's in-house agency Spark44 created the ad, with Martin Cox and John Sutcliffe taking the creative lead on the project. Alex Feil directed the spot through La Casa in Chile and Wigwam in the UK.
The campaign comes after Jaguar created a 12-minute film featuring 'Homeland' actor Damian Lewis, to promote the launch of the F-Type.
The work, which was created with Brooklyn Brothers and shot through RSA Films, premiered at the Sundance Film Festival on 24 April.