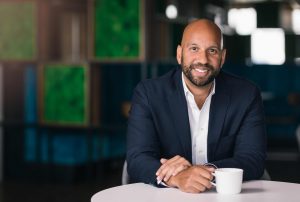 Jellyfish, a digital partner to some of the world's leading brands, announced its acquisition of UK-based digital marketing business Latitude from TransUnion (formerly Callcredit).
Latitude, which has offices in Warrington (UK) and Dubai (UAE), will become fully integrated into the Jellyfish group, which employs over 700 people across 18 offices worldwide. Headed up by director Rick Lamb, Latitude clients include Gladstone Brookes and UAE-based real estate development company Emaar.
As well as giving Jellyfish its first presence in the north of England, the acquisition coincides with the launch of the business' new office in Dubai. Lamb will become a regional director of Jellyfish for the north of England, while the Dubai office will be headed up by Shanil Jagatia, who joined Jellyfish as managing director Middle East at the start of 2019.
Rob Pierre, CEO of Jellyfish, comments: "This acquisition comes at a great time as we continue with the next phase of our global expansion. We instinctively felt that Latitude would be a really great fit and are looking forward to welcoming the team to the Jellyfish group."
Rick Lamb, director of Latitude, adds: "Becoming part of Jellyfish is a great opportunity for us to compete with the biggest agencies in the north of England. Our existing clientele in the UK and Dubai will benefit from an enhanced range of services, products and industry partnerships that this new relationship will undoubtedly bring."
Source: Jellyfish