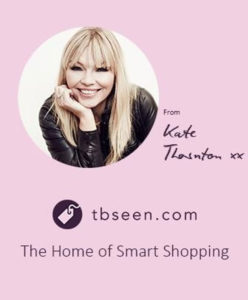 Out-of-home (OOH) and location marketing specialist Posterscope has joined forces with Kate Thornton's cashback shopping site tbseen.com to launch its first digital OOH campaign.
The campaign launches after TV presenter and business woman Thornton won the audience vote at Posterscope's 'Storytellers Will Rule the World' session at Advertising Week Europe 2016, when three thought-provoking concepts were pitched by an all-female panel on how content can be made to work on DOOH.
The content comprises several animated creative executions featuring tbseen.com's time- saving beauty and fashion tips and its smart savings deals on beauty products and designer clothing.
The content-led campaign will run exclusively on multiple Ocean Outdoor and Signature digital out-of-home sites in Birmingham and Manchester over the next three weeks and will use tbseen.com's existing video content, which will be scheduled and distributed across the digital screen networks.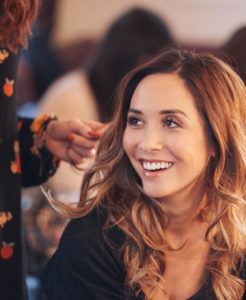 Kate Thornton, founder of tbseen.com, said: "It's great to see this campaign come to fruition after winning the competition.  Clearly, we believe in the power of out-of-home advertising having entered the challenge at AdWeek last year, and recognise the opportunity this offers us to maximise the use of our existing content on another medium."
Dan Carey, Business Director at Posterscope, added: "tbseen.com, the pioneering content-first cashback site, is the perfect partner to showcase the opportunities there are within OOH for content distribution.  With a website that provides practical and useful advice to consumers every day, the DOOH campaign – working with Ocean and Signature Outdoor – provided the ideal canvas to display their tips and advice to a broader audience, helping to spread word of mouth and awareness of the brand."
Richard Malton of Ocean Outdoor commented: "Content is a hugely important asset for amplifying messaging within digital out of home. Working alongside tbseen.com has been an exciting and innovative project, made all the better by utilising assets within the UK's second and third cities, Birmingham and Manchester."
Source: Posterscope