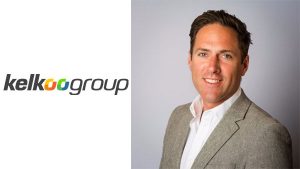 Kelkoo Group, the leading pan-European eCommerce advertising and shopping comparison service (CSS), has announced the appointment of Paul Lyonette as its Commercial Director for the UK and Europe, to service and expand the group's client accounts.
Based out of Kelkoo Group's London headquarters, Paul will be responsible for building international partnerships with retailers and merchants across the UK and DACH (Germany, Austria and Switzerland) markets, heading a team of 30 salespeople.
Paul has over 15 years' experience in leading sales and new business growth across multiple sectors, including mobile, video and programmatic, most recently with mobile location company, Verve. In addition, he has worked for media owners and technology platforms such as Microsoft and YuMe.
Paul's appointment is part of a wider recruitment drive as Kelkoo Group expands its senior leadership team and European reach, cementing the group's position as a global eCommerce leader.
Richard Stables, CEO of Kelkoo, said: "It's great news for the business that we are able to appoint an individual with the expertise and contacts that Paul has. Paul will be integral to developing our existing relationships with Europe's largest retailers and, of course, targeting the most exciting merchants that aren't currently within our portfolio. UK consumers are increasingly looking overseas to shop, particularly as traditional retailers are struggling on a daily basis, so it's important to us that shoppers have the widest possible choice of fantastic products and great-value offers."
Paul Lyonette, Commercial Director for the UK, DACH and Central Europe, commented: "Kelkoo is a long-established eCommerce player and was one of the first major dotcom businesses, so I'm delighted to be joining at such a pivotal time in the company's history.  We're going through a period of change and the market is responding very favourably. Merchants and retailers are looking to maximise their opportunity to get the right product in front of the right consumer at the time of purchase."
Kelkoo revealed Paul's appointment at the eCommerce Show North (6th-7th November 2018), where the Kelkoo booth can be found at location 70. The Group recently announced its position as a Premium Partner as part of Google's Comparison Shopping programme. eCommerce retailers can experience the same quality of traffic and access to potential customers on Google platforms as if they were partnered with Google directly, but at a fraction of the cost.
Source: Kelkoo Group