Kia celebrates its newest model, the All-New Kia XCeed, this week with a primetime TV takeover and a tongue-in-cheek new spot from creative agency Innocean Worldwide Berlin.
The 60-second TVC urges fans to act fast as the XCeed 'won't be a secret for long'. It goes to air, simultaneously taking over 90% of commercial TV at 9.15pm on Friday 6th September 2019. It will then be followed up by a 30-second ongoing campaign.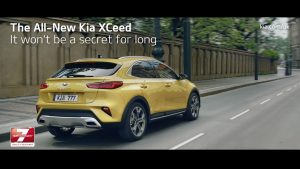 Conceived and created by Innocean Worldwide Berlin and directed by Bryan Buckley, the creative depicts a race to be the first to own the new model.
People come from all directions in an attempt to be victorious and drive away in the first sporty, stylish, connected, high tech CUV (Crossover Utility Vehicle) off the forecourt. Sadly for our hapless hero, despite trying everything to come out on top, he loses out to his cocky neighbour.
Post-production was by Pirates'n Paradise Berlin GmbH, media has been planned and executed by Havas Media.
With a high sales target, launching in a peak time for the auto category, in an ever-growing segment, Havas needed to plan something outside the norm. The goal set was to ensure that this was the most successful Kia launch ever. By giving a sense of domination on as many touchpoints as possible on day one, Havas wanted to ensure the campaign was unmissable – working to the ambition of being the worst kept secret of 2019.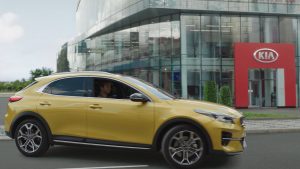 Leading up to this major launch on TV and to maximise a 360 media campaign flooding the market on day one, Innocean Worldwide UK developed high impact assets to create an unmissable domination of underground stations, digital OOH posters, consecutive print pages in key news brands as well as news digital sites, social channels and catch up video platforms as well as radio and podcasts.
Gabriel Mattar, INNOCEAN Europe Chief Creative Officer said: "The XCeed is a watershed moment for Kia. I strongly believe this launch will propel the brand from being one of Europe's best kept secrets to a brand that everyone is talking about. Hence the campaigns claim: "It won't be a secret for long." We have kept the light-hearted approach seen across the Kia work we've been developing, but on a more epic and cinematic scale to reflect the ambitious design of this new car. We are confident that this campaign associated with the contributions of our local London team will help Kia to cut through in such a competitive market like the UK."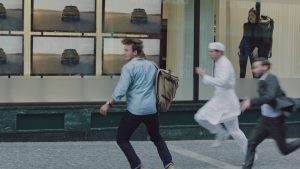 Jane Fenn, Head of Brand Communications, Kia Motors UK, said: "The All-New Kia XCeed is the latest addition to the Kia portfolio and takes the Ceed model family in a bold new direction. It is seen as a flagship model within our range being launched in a growing SUV segment. We believe this is the best car we have ever launched and our launch communications needed to reflect this. The campaign is sure to establish a strong nameplate for the model and will be unmissable on many touchpoints."
Source: Innocean Worldwide Berlin