Digital agency LAB, part of the LAB Group of agencies, is partnering with Citrix, the global digital workspace leader, in Europe to launch a major digital campaign.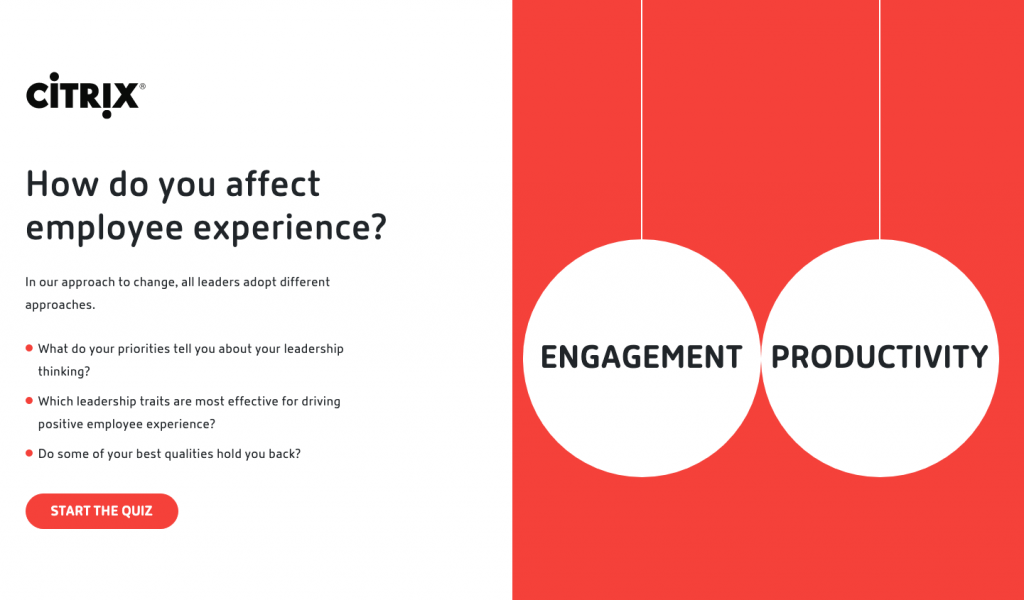 The campaign is designed to drive conversation with a digitally savvy audience in key verticals, including financial services, retail and professional services, through hyper-personalisation. LAB has worked with Citrix to develop a tool which invites people to find out their own leadership type and whether they most favour productivity or engagement.
Harnessing LAB's expertise in psychology and human behaviour to profile different leadership types, the campaign will run across EMEA.
LAB offers a full suite of digital services, uniquely mixed with a blend of consumer neuroscience, psychology and behavioural science. The agency works with enterprise-level organisations to implement successful digital strategies and to design, build and market digital brands and experiences.
Amy Oliver, Digital Demand Marketing Manager, EMEA, Citrix, said: "We chose to partner with LAB on this project because of their expertise in behavioural science and their highly creative approach. Working with them, we've been able to tap into behavioural insights in order to develop a campaign which should really resonate with our audience."
Beatrice Andrew, Behavioural Science Consultant, LAB, added: "From discovering behavioural insights about Citrix'saudience, developing a bespoke psychology model designing eye-catching creative, this has been a dream project for LAB.
"Taking the brief and drilling into what is really motivating our audience helped create a highly relevant campaign.
"It helps working with a client who is willing to be brave and stand out, pushing the boundaries of their brand."
Source: LAB