While great part of society connects elderly with the idea of decline and disgrace, Las Rosas Foundation performed an action with Chilevisión, one of the main TV channel in Chile, to bring back Javier Miranda, the iconic and legendary Chilean anchor to the prime News show.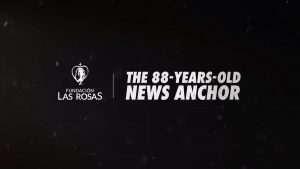 On the National Day of the Elderly, in a touching transmission of the most important news, the famous anchor demonstrated that the elderly could remain active contributing to the life and economy of the society.
"According to the WHO, World Health Organization, life expectancy of Chilean people is the highest of Latin America and by 2030 this segment of the population will exceed the number of youth," said José Ignacio Solari, CCO of McCann Santiago, the agency behind the campaign. "Society is changing and that's a relevant issue and with our client we created an action that could be used to raise awareness about the skills of the elderly and their value to the economy."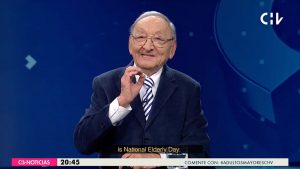 The campaign had great impact in local media and public opinion, in social platforms, networks and with a PR campaign, managed to be trending topic #1 in Chile and #7 globally.
The fundraising campaign collected around US$ 2,600,000 with new members and more than 2,200 old people have a place to call home, medicine and good nutrition.
Source: McCann Santiago