Hindustan Unilever Limited, as part of their Swachh Aadat, Swachh Bharat initiative recently launched a new campaign – 'Playing Billion' to promote three simple hygiene habits among children. The campaign was launched by film actress Kajol Devgan, the newly appointed advocacy ambassador for the initiative.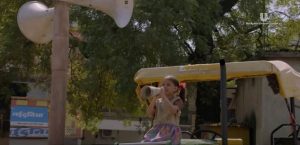 One-third of India's children fall ill repeatedly, and this can be easily prevented by adopting basic hygiene habits like washing hands with soap, drinking clean water and using a clean toilet. The TVC puts a spotlight on the issue through a heart-breaking story of a group of kids who miss out on the simple joys of childhood due to repeated illness. The campaign aims to create awareness about the three 'swachh aadats' – #HaathMunhBum.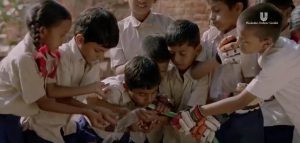 Shot in Ramkulla, Madhya Pradesh, the film was conceptualized and produced by Lowe Lintas. It highlights how repeated illness is a deterrent in a child's life. It showcases the children of this village who are determined to participate in a cricket tournament which is a month away, and the protagonist Lali puts all her efforts in forming the team of 11 players. The children are repeatedly falling ill during practice, but that does not crush their endless zeal. Lali's struggles are futile when 4 players fall ill again on the d-day, which disqualifies them from the tournament, leaving them in tears.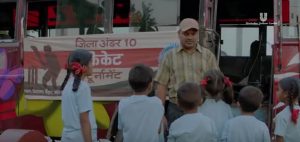 The children's unstoppable spirit in the face of repeated illness signifies how poor sanitation and hygiene is robbing children of the simple joys of childhood – that of playing a cricket tournament. Through the campaign Swachh Aadat, Swachh Bharat aims to teach children these 3 simple life-changing habits, and give India not only a playing 11 but a 'Playing Billion'.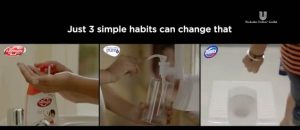 Sanjiv Mehta, CEO and Managing Director, Hindustan Unilever Limited said, "We believe that it is through our 'Swachh Aadat Swachh Bharat' campaign that HUL can support the Government's Swachh Bharat Abhiyan. Through the 'Playing Billion Campaign', we aim to reinforce the need to adopt three simple hygiene habits and promote good health and hygiene practices among children."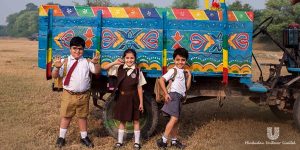 Arun Iyer, Chairman & CCO, Lowe Lintas said, "As a nation, the biggest victims of poor sanitation and unhygienic habits are children, and this often robs children of the small and simple joys of childhood. In this campaign, with kids at the centre of our communication, we made an attempt to not only tap into the collective consciousness of the society, but to also directly encourage children to adopt these life-saving habits. The narrative is further accentuated by weaving it around Cricket. The Swachh Aadat initiative is close to our hearts, and I'm happy that it gave the brands (Lifebuoy, Domex and Pureit) an opportunity to be agents of behavioural change."
Source: Campaign Brief Asia