Director Tal Zagreba's comedic new Samsung campaign speaks to anyone who has experienced the frustration of starting the washing machine, only to discover a stray item they've forgotten to add. Creatively devised by Leo Burnett Israel, produced by Kaski Productions, and co-produced by Great Guns, the playful film highlights Samsung's innovative new line of washing machines featuring AddWash technology, allowing people to add laundry mid-cycle.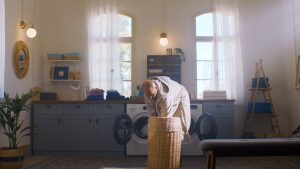 The campaign follows a father who, after putting one final load of clothing in the wash, celebrates finally reaching the bottom of the laundry basket. Fantasising about becoming a world-renowned celebrity for such a rare achievement, the dad journeys through a wicker basket tunnel into a world in which he is media sensation.
He signs fans' own laundry baskets, appears on the red carpet for the 'Bottom of the Basket' film premiere, and becomes immortalised in the 'Laundry Fighter' arcade game. It is only when his daughter appears that he is brought back to reality, as she presents a forgotten item to put in the wash. All is not ruined, however, as the father is able to add this last piece in with Samsung's AddWash feature, letting him see the bottom of the basket for a little longer.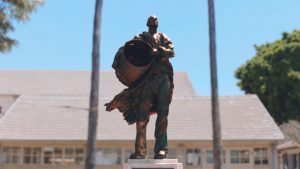 Director Tal Zagreba comments: "When the guys at Leo Burnett call me, I know that creative freedom is the name of the game. It is beyond a pleasure to work with them every time, as we are all of one mind and constantly pursuing the best creative results. In addition, Kaski Productions did a magical job of making everything happen above expectations and fulfilling our creative desires against all odds."
The director combines a medley of styles in the film, seamlessly combining live action with retro arcade game animation, red carpet event coverage, and a mobile phone camera perspective as a fan gets snapped in front of a magnificent 'King of Laundry' statue.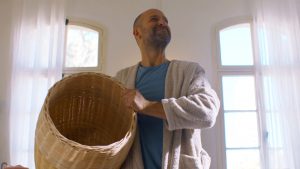 Speaking on the variety of styles used in the campaign, Tal says: "Luckily, I was privileged to work once again with my long-time collaborator and true friend, Robert Moreno, who is responsible for every aspect of the post production including classic animation, matte painting, 3D, compositing, colour grading and even storyboard. Collaborating with Robert is always fun, as we love to challenge ourselves and aim high."
Source: Great Guns