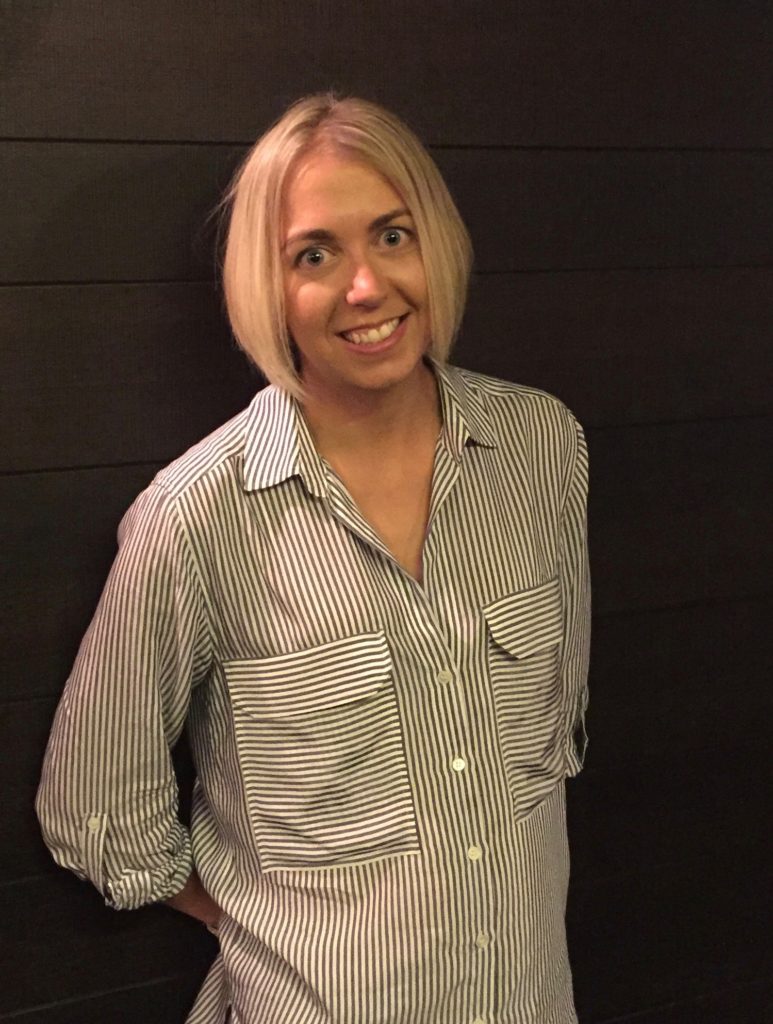 MarComm's Star Parade is a series where we shine the spotlight on some of the global stars from the Marketing and Communications industry, and Sarah Mannerings is a star that has been shining bright in the design word for over 10-years now.
She is an extremely talented, creative and passionate interior designer with a lifelong love of design. As Afroditi Krassa's new Project Leader, Sarah is responsible for ensuring that all clients' design concepts are both operationally and commercially relevant, as well as looking amazing.
But don't take our word for it! We'll let Sarah do the talking for herself…
Q) Give us a brief insight into your career so far?
A) I landed my first junior interior design position a mere few weeks after graduating when my work was spotted at the New Designers show. The job was at a small, F&B (Food and Beverage) design firm where I, alone, worked directly under the two founders, reaping the benefit of both of their experience.
Within a year I was handling roll out drawing packs, attending site and working on new concepts. Following this initial role I took a role working on large scale, international exhibitions and event spaces before joining Dalziel & Pow a few years later to work on a range of well known high street brands and pitches for international clients. Each of my roles has always enabled me to approach design from a brand led perspective which is something I've always strongly believed in.
My love, however, has always been food and beverage so in 2013 I decided to focus my specialism back where I began and took a senior designer role at Mystery. I quickly got promoted to Head of Interiors and a few years later onto the board of management and grew the team up to deliver 55 F&B projects in 4 years. We began with low-budget pop ups initially and grew to launch high profile, high dining, holistic brand led concepts for global corporate clients with Michelin-star trained chefs.
Always looking to take on a new challenge; I have just recently accepted a role as Project Leader at Afroditi Krassa; a hugely talented F&B specialist design firm who I have long aspired to work for.
Q) What according to you is the strongest tool in your skill set?
A) I would say my ability to read people and understand customer mind sets at a deeper subconscious level. This enables me to design in such a way that is relevant and memorable and build brands that truly connect with the customer. This skillset has been the result of a genuine passion for brand strategy, years of experience, as well as a personal interest in human psychology.
Q) What is your favourite piece of work that you have created?
A) My favourite piece of work that I have created is a small ice cream sandwich shop called Moojo in Austin, Texas. It would have been easy to say Bokan; a sky restaurant and bar concept situated on the 37th, 38th and 39th floors of the new Novotel in Canary Wharf, which opened in May and is probably the project I am most proud of.
Moojo, however, has to be my favourite as it was built around the core value of 'Joy' and every moment working on the project was fun and light-hearted (plus I got to taste ice cream and cookies to make sure they were 'on-brand!')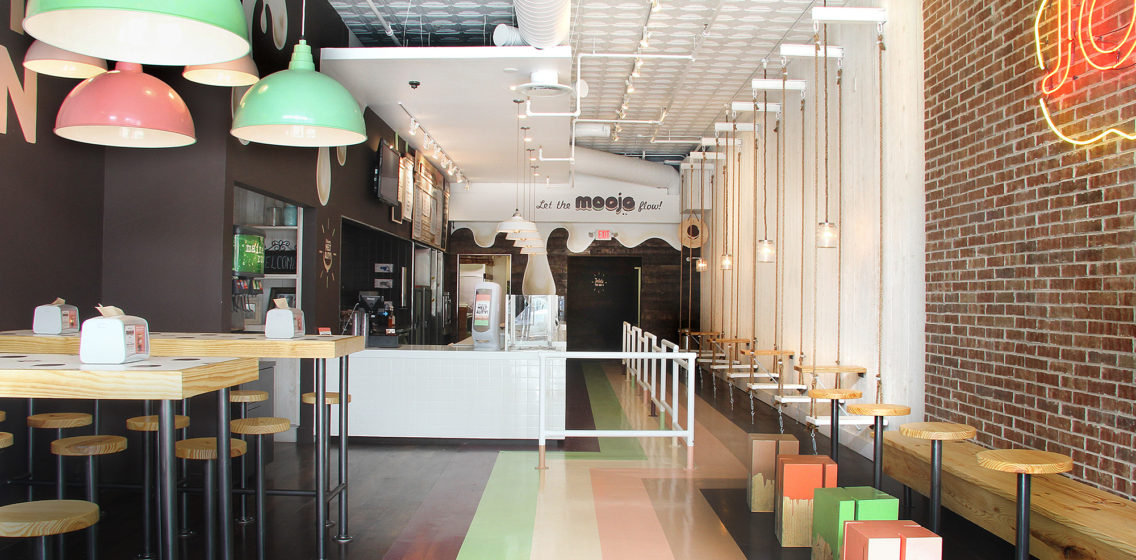 Q) What is your favourite piece of work you wish you had done?
A) This answer is ever changing as the industry moves so fast but I recently walked around the boutique Henrietta Hotel in Covent Garden and really enjoyed the confident use of 70s shapes combined with a sympathetic appreciation for the historical architectural detailing.
Every aspect of the brand seems to be perfectly aligned and the designer has not failed to consider every subtle detail from the unusual tile edging in the shower to the floating wardrobes in the bedrooms.

Q) How would you summarise the industry as it is today?
A) From a design perspective, as it is today, there are also so many facets we now have to consider when developing a new restaurant or bar brand. A great product and excellent service is no longer enough in such a competitive market with such savvy customers.
As designers, it is critical we consider everything from the more obvious aspects such as brand identity and interior design all the way through to those more subtle touch-points that are equally important, such as how the staff interact with the customer, how the food will look on Instagram and even how the space sounds and smells. Every aspect must be consistent with the brand to build true loyalty and trust with your customer.
It also happens to be an incredibly exciting time to be working in the F&B industry, especially in London. So many new concepts and ideas are popping up all the time. It's not surprising but many entrepreneurs seem to be jumping on the back of the conscious eating bandwagon so I wouldn't be surprised to see this market continue to grow, though it will be interesting to see who manages to really own this market and do something a little different.
Q) Who (if anyone) has been the greatest influence in your career?
A) Probably my Grandad. He was an architectural engineer and worked on large bridges and buildings. I feel that I got my eye for detail from him and he always believed in me. Whenever I falter or experience fear I try to imagine him telling me it will be ok and to just follow my heart.
Q) What would you change about the industry, if you could?
A) From a design perspective, timelines continue to be squeezed as we find rental prices on properties ever-increasing. Not surprisingly clients are often keen to streamline the creative process to minimise losing money on rent, once they find a site. This can have a hugely detrimental impact on the quality of design output, forcing designers to forfeit in-depth creative, free and original thinking in favour of recycling ideas and trends for speed and efficiency.
I'm concerned that the long term importance of true creativity to inspire and excite people and promote change and growth could be put at risk if the industry, as a collective, doesn't work together to protect the early stage design development process. I would therefore say I would make changes to ensure that enough creative development time is allowed for designers and encourage them to generate original ideas more, get out and about and challenge the market rather than overly relying on Pinterest or similar sites.
Q) Tell us something that people wouldn't necessarily know about you?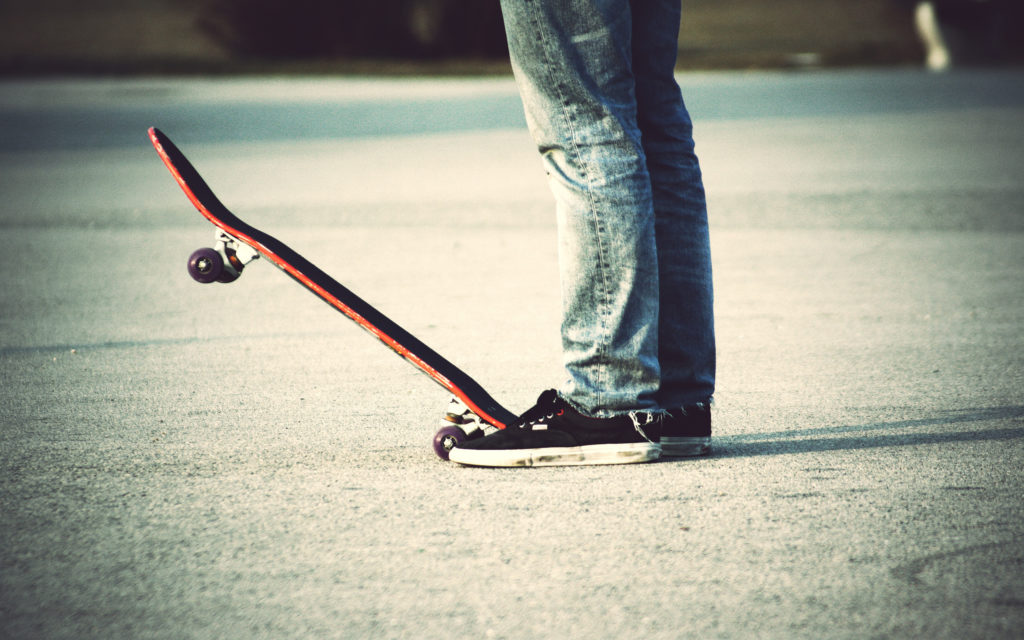 A) I've got a very playful and adventurous side to me and love learning new skills. I've recently decided that a new skill I want to learn is how to skateboard so I've bought a longboard to begin with and I roll around the streets of Camden trying to practice. I'm still terrible but I'm determined at least.
Q) Where would you ideally like to be in your career in the next 5-years?
A) I have gone through my phase of wanting to work my way up the ladder to prove my worth and ambition. My goal now is simply to truly inspire everyone around me by pushing creativity, supporting the designers around me and generating new thinking so for me, in 5 years, I would love to be someone else's answer to 'Who (if anyone) has been the greatest influence in your career?'