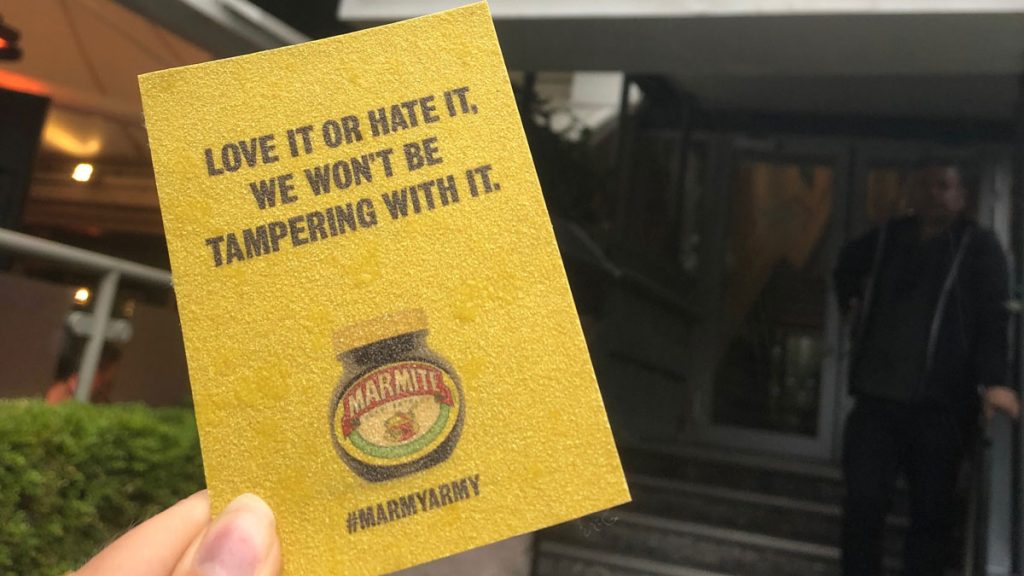 Marmite is handing out branded sandpaper as the second Ashes Test featuring England against Australia starts at Lords' Cricket Ground.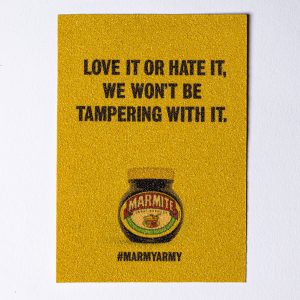 The tactical push, created by adam&eveDDB, is a light-hearted reference to the 'Sandpapergate' – the scandal when the Australian national cricket team's Cameron Bancroft was caught by TV cameras trying to rough up the side of the ball with sandpaper to make it swing in flight during the Third Test match against South Africa at Newlands in Cape Town in March 2018.
'We won't be tampering with it', the strapline promises. 'Cricket fans will either love it or hate it.'
It is part of a wider activation of Marmite's 'MarmyArmy' promotional strategy, which also saw Marmite jars and badges being handed out at Lords' Cricket Ground. W Communications managed this activity.
This latest stunt is also a continuation to the spat the Unilever-owned brand is having with Australian food spread brand, Vegemite.
Source: adam&eveDDB