The holidays are full of traditions – eating with loved ones, stringing up lights, sharing gifts, and most recently, snapping pictures of holiday meals and sharing them on social media. Hoping to harness this behavior, award-winning social impact consultancy Matter Unlimited created a new giving campaign for The Hunger Project this holiday season. The #FoodPicFund is an ambitious social media campaign encouraging donations when people share their holiday food pics, while spreading awareness of the organization's mission and inviting everyone to help create a fuller world.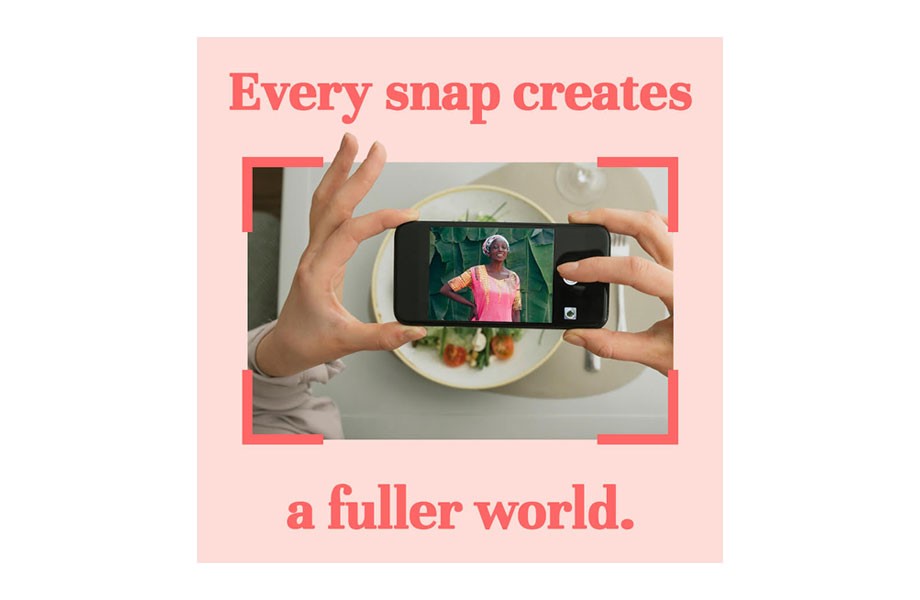 Founded in 1977, The Hunger Project is committed to the sustainable end of world hunger — leading efforts in Africa, South Asia, and Latin America, where it implements programs aimed at mobilizing rural grassroots communities to achieve sustainable progress in health, education, nutrition and family income. With the year coming to an end, they were looking to spearhead their first paid media campaign effort to reach new audiences and activate a creative platform that could help drive awareness and giving this holiday season.
"The Hunger Project is on a mission to end hunger and poverty by pioneering sustainable, grassroots, women-centered strategies and advocating for their widespread adoption in countries throughout the world," explains Matter Unlimited President Alexandra Gordon. "With the holidays coming up, we knew we needed something scroll stopping in a competitive season of giving. The #FoodPicFund was our solution and we are so proud to partner with this organization to bring it to life."
The campaign includes organic posts and paid media promoting awareness of the effort across Instagram and Facebook, encouraging people to donate to The Hunger Project as "payment" for sharing their food pics. As the effort expands, Matter will also explore various ways of amplifying awareness, including influencer outreach, social media bots that automatically prompt users that have shared food photos to contribute to the fund, and partnerships with apps that play a role in the food sharing process.
For Matter Unlimited, the partnership with The Hunger Project expands on a ten-year history of helping non-profits like World Vision, Children's Rights, and Save The Music. Their hope is that #FoodPicFund will allow The Hunger Project's mission to be seen and felt by new audiences, with strategic and creative ingenuity designed to drive action.
"We're thrilled to be able to apply our impact narrative and issue campaign experience to help The Hunger Project inspire change," says Gordon. "This cause is much too important to go unaddressed this holiday season – a time when we can all play a small part in driving collective action to reverse the rise of global hunger and help create a fuller world."
Source: Matter Unlimited