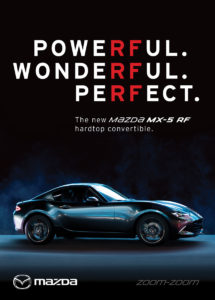 Mazda Motors UK is raising awareness of its new MX-5 RF – the hard-top version of its iconic MX-5 roadster – with a new Out of Home (OOH) campaign by creative agency Antidote.
The campaign, to run in OOH large format UK-wide for two weeks from August 28, has been designed to emphasise the beauty of the new model.
In a series of five executions, the MX-5 RF is featured looking its very best beneath a series of different headlines, each designed to drive recognition of the RF.
Kim Crawford, Marketing Communications Manager at Mazda Motors UK says: "It's difficult to improve on the world's best-selling roadster, but in the RF we feel we've done exactly that. The challenge is one of awareness and creating a distinction between the famous soft top and the new RF. The result is a beautifully-executed campaign to show off a simply beautiful car."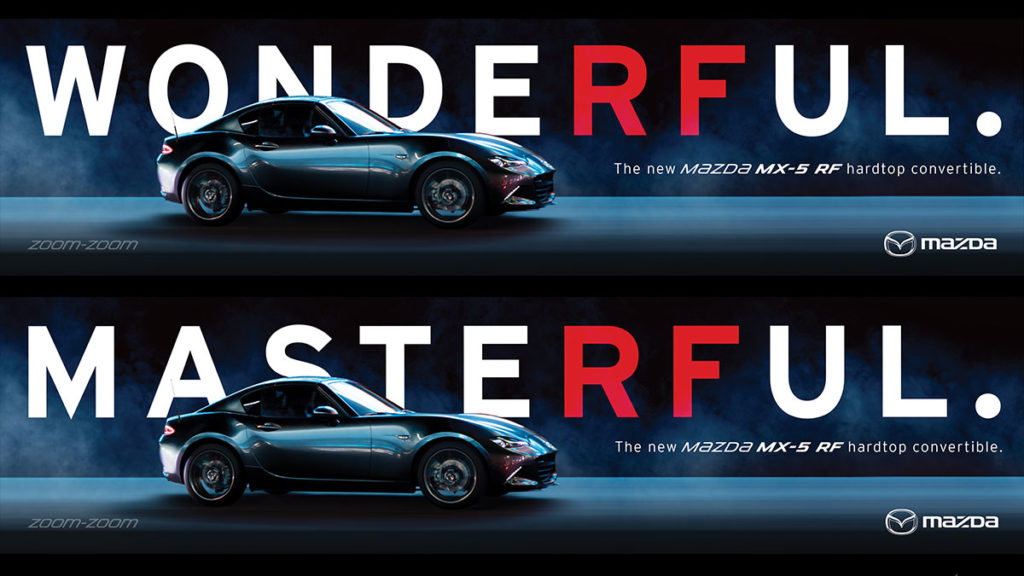 Tim Ashton, Executive Creative Director at Antidote, says: "The exciting new RF is wonderful. We needed to 'get out of the way' and show the car off at its wonderful best."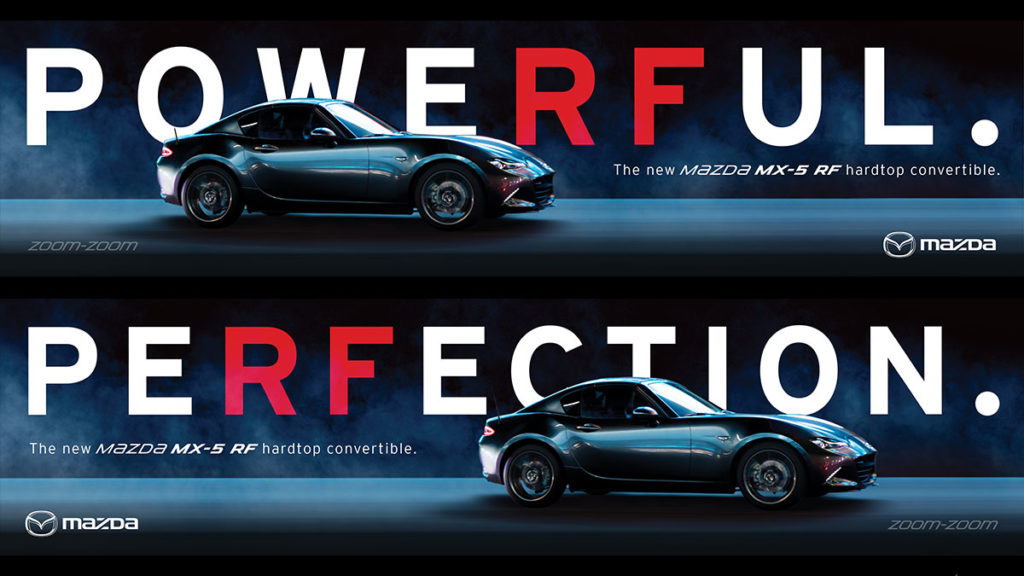 Source: Antidote