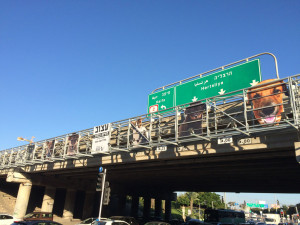 M&C Saatchi Tel Aviv has launched a simple but innovative campaign for Israeli animal charity, Herzelia Loves Animals, using a billboard construction to demonstrate the caged lives that many cats and dogs are subject to.
In Israel, many non-profit organizations care for tens of thousands of abandoned cats and dogs. However, the cages in which these animals live are becoming overcrowded, so the need for adoption is substantial.
M&C Saatchi highlighted the miserable lives that many cats and dogs have by creating an original and innovative billboard construction, which displayed caged animals the way they really live. Through doing this, the agency took the "cage" out to the street and exposed this reality to a wide audience, aiming to encourage more people to adopt the animals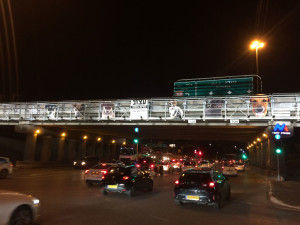 Working in partnership with Maximedia and OMD, M&C Saatchi placed the billboard on the Ha'Sira interchange bridge in Herzelia, one of the busiest interchanges in the city, enabling this unacceptable situation to be seen by many people and hopefully inspiring them to help fix it through adoption.
Tzur Golan, Executive Creative Director and Partner at M&C Saatchi Tel Aviv, said: "There is a great satisfaction when you help a small non-profit organization with little financial means reach awareness, and in particular to be able to successfully promote cat and dog adoption. I'm proud of our creative solution and thank our media company and friends in Maximedia for supporting the campaign and donating the billboard."