McDonald's and Leo Burnett London have launched the latest instalment of the McCafé 'We Could' campaign to introduce the new Iced Latte, the latest addition to the McCafé coffee range.
The campaign reinforces McDonald's offering of 'Great tasting coffee, simple', positioning McCafé as the perfect solution for those people who just want a simple, great tasting coffee without the fuss.
Kicking off with a 30" TV spot airing this week, there will also be video-on-demand, press, out-of-home, digital-out-of-home, social, radio and activation all of which bring to life the ridiculous ways McDonald's could talk about McCafé Iced Latte in each of those channels, but don't.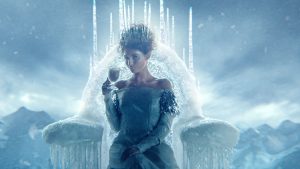 Continuing to poke fun at the world of coffee advertising, the TV spot demonstrates how the brand could launch the new McCafé Iced Latte using classic advertising methods such as 'a dramatic explosion of ice and coffee' or by 'creating a visual metaphor to highlight how cold the coffee is'.
In contrast, the ending of the advert shows the new Iced Latte being poured and served inside a McDonald's restaurant demonstrating that what McDonald's do do is simply use a double shot of espresso in every Iced Latte.
Source: Leo Burnett London