International volunteer-based building charity Mellon Educate has teamed up with digital agency DARE, a part of the OLIVER Group, to produce a highly provocative online video campaign. Primed for Facebook and YouTube, the video is a call-to-action for Mellon Educate's pioneering seven day school-building programme.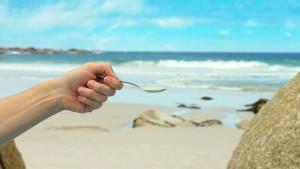 The video campaign, which launches March 17, aims to boost awareness of the scheme in the UK in order to recruit volunteers and drive donations in the run-up to the charity's 'Building Blitz' in November 2016.
The multi award winning charity, run by Irish entrepreneur and developer Niall Mellon, takes volunteers to Africa each year to provide educational assistance, including the building of schools, for some of the continent's most impoverished children. So far over 22,000 volunteers have taken part in the programme and they have built an astonishing 25,000 homes and several schools with over 150,000 of the world's poorest people having their lives changed.
The "What the fuck have you done?" video campaign is a provocative way of inspiring and motivating all ages in the UK to volunteer their time to this great cause. Award-winning British actor Nathaniel Parker, star of the Royal Shakespeare Company's Wolf Hall and the BBC's Inspector Lynley Mysteries, provides the voiceover.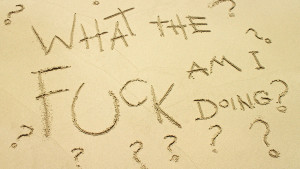 Using irreverent humour and punchy cut scenes, the video puts things into stark perspective for the viewer. Using grains of sand, Parker points out how we waste many hours of our life on unrewarding tasks such as work, cleaning, thinking about sex (compared to actually having it) and browsing Facebook. The video points out that with just seven days of your time you can volunteer to make a worthwhile difference. At the end of the video, Parker urges viewers to 'do or donate'
In a first for online media, DARE has created a set of 'click bait' videos to accompany the campaign to encourage those who don't click on the video first time to engage further with the charity. The videos use popular online themes such as 'Hot Girl Fail', 'Cute Puppy' and 'Trick Shot' to draw the viewer in, but each one catches the viewer out and asks them why they are they wasting their time watching this video when they could be building a school in Africa. On YouTube the videos autoplay after the main video as per the YouTube player.
On Facebook the videos will be used to retarget people who have already seen the main film. The 'click bait' videos include:
Hot Girl fail – A bikini-clad girl runs down the beach, only to interrupt viewers and ask why they haven't clicked yet.
Small puppy eating corn – An adorable puppy eats a piece of corn, but the scene is interrupted with the words: 'stop watching this pathetic dog trying to eat corn… go build a fucking school!'
Trick shot on building site – Builders on a construction site are filmed trying to get a ball in a cement mixer, but as a builder kicks it, a face appears on the ball saying: 'stop dicking around on the internet and go build a school in Africa'.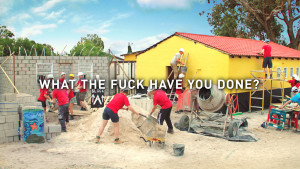 Niall Mellon, founder of Mellon Educate, said: "Dare has created an idea that really cuts through and speaks with our target audience, pushing the boundaries of how a charity markets itself. I hope this video will make people sit up and reflect on how much time we actually waste in our lives and how a tiny little piece of planned time can make you a hero forever in the hearts of some of the world's poorest children.
"Our amazing 1 week building blitz in November each year gives even the busiest executive a chance to make a real difference in the lives of some of the world's poorest people. It's hard work, but also great fun being part of a group of a few hundred similar people producing top quality classrooms for Township kids in only seven days, and then everyone returns back to the UK with the comfort of knowing that for at least ONE week of their lives not a single minute was wasted!"
Brian Cooper, executive creative director of DARE, said: "Charity advertising can be very staid, safe and boring. With Mellon Educate we wanted to produce something that was funny, engaging and spoke to its younger target audience in a way that we know resonates. Our video campaign is punchy and we expect the videos to be enjoyed and shared – boosting the profile of Mellon Educates as well as increasing sign-ups to its volunteering campaign."