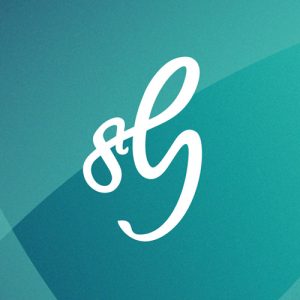 Leading independent brand, marketing and digital agency Mr B & Friends has launched a spine-tingling new brand identity for St George's Bristol.
The rebrand is being rolled out as St George's opens for an exciting new season before relaunching as a creative space for music and ideas in April.
The concert hall, which is world-renowned for its exceptional acoustics, has been attracting classical, jazz, folk and world artists for just over 40 years. This year is pivotal for the former church, which dates back to 1823. With a £6.3 million development project behind it, the venue is laying the foundations for an ambitious future, with a bold pavilion-style extension, new café bar, multipurpose spaces and exhibitions. Mr B & Friends was asked to create the brand that would match this new vision and be flexible enough to cover its performances, education and fundraising work, as well as venue hire.
The rebrand had to suit the loyal customer base while being suitably contemporary to attract new and more diverse audiences. Formed around the response of 'Feel Moved', the new brand captures the vibrancy, the intimacy and the sheer quality of the events and activities that take place at St George's.
A fluid marque that has a suggestion of a music note combined with imagery of real artists absorbed in their performances is central to the visual identity.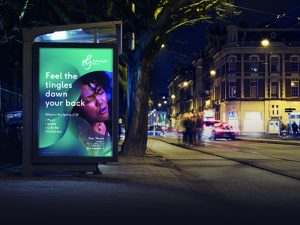 Examples include the dramatic banners that hang from the Georgian building and feature internationally respected artists classical guitarist Milos Karadaglic and Bristol-based star of Americana Yola Carter. The agency also created examples of the brand in action across marketing and event collateral.
Kate Gorringe, Creative Director at Mr B & Friends says, "This project was a fantastic introduction to Bristol for us. We visited St George's Bristol for a concert and we were all totally enthralled. The size of the venue combined with the wonderful acoustics make the performances feel very personal. The brand that we've created harnesses that feeling, keeping the performance central to the identity."
Dagmar Smeed, Head of Marketing at St George's Bristol, says, "Mr B & Friends have captured the essence of what was required for St George's as we reopen with a new season of exceptional artists, and reach the final stages of our ambitious build project. The response has already been highly positive and we are confident it will help attract new audiences to St George's, to enjoy our music and events, as well as exploring the new exhibitions and spending time in our café bar and gardens."
Source: Mr B & Friends