[KGVID width="600″ height="338″]https://marcommnews.com/wp-content/uploads/2016/05/MS-Art-Of-Summer.mp4[/KGVID]
M&S has launched a new campaign for its summer 2016 collection for women, men and children.
"The Art of Summer" campaign, created by RKCR/Y&R, showcases M&S's summer fashion, from trench coats to floral dresses, and highlights the brand's unique quality and style.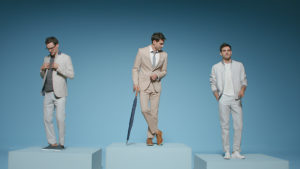 "The Art of Summer" campaign will run across TV, press, online, and on digital outdoor platforms from Wednesday, May 4th.
The TV, online and press work is the latest instalment in the brand's "The Art of" campaign and will run until the end of July.
Jon Sharp, CEO at RKCR/Y&R, says "This year's The Art of Summer is an energetic parade of the season's fashions, and gets us excited to finally prepare our wardrobe for lots of light and airy textures and colours."