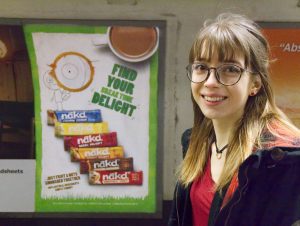 Putting its fans centre-stage, quite literally, pioneering wholefoods snack bar brand Nākd is showcasing the winning doodles from two dedicated fans who entered its 'Add a little Delight' social media competition. The sketches will feature in the brand's out-of-home advertising at London tube stations and rail stations from mid January till the end of the month, reaching 4.5m adults.
Launched in September 2017, the innovative break time campaign reached an audience of 2.9m consumers on social media alone by incentivising fans to submit their very own tea stain doodles on social media. Linking in to the break time occasion, entrants made the mundane delightful by transforming tea stains into creative sketches with a chance to see their creativity plastered all across London's underground, as well as winning a year's supply of Nākd goodies.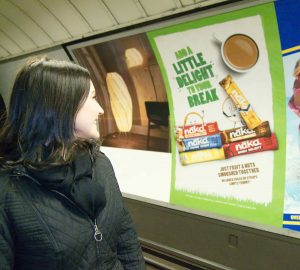 Marina Love, Marketing Director says "It's the community of fans that really make the Nākd brand successful and much loved so we wanted to create a campaign that was all about engaging with them at a time they regularly enjoy the products. We had lots of wonderful doodle entries, it was a challenge to pick just two, but we're delighted to be championing the winning sketches through our adverts."
Competition winner Georgia Marsh said: "I entered because I loved the way the campaign encouraged me to think outside of the box. I'm honoured that the brand likes my idea as much as I loved making it and I can't wait to see my doodle all over Nākd's adverts."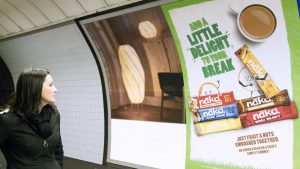 Competition winner Julia Blease said: "After following Nākd for a while on Instagram, we have grown to love the brand as a family and they are one of the few snacks that I'm happy to give my children. When I found out that I'd been chosen as one of their winners for the Doodle Competition it was a total surprise. I was just amazed that they'd noticed my drawing amongst all of the incredible entries. I'm so proud to be selected by such a great brand!"
The wholefood brand continues to go from strength to strength and is now the third biggest selling brand in the Cereal Bar category.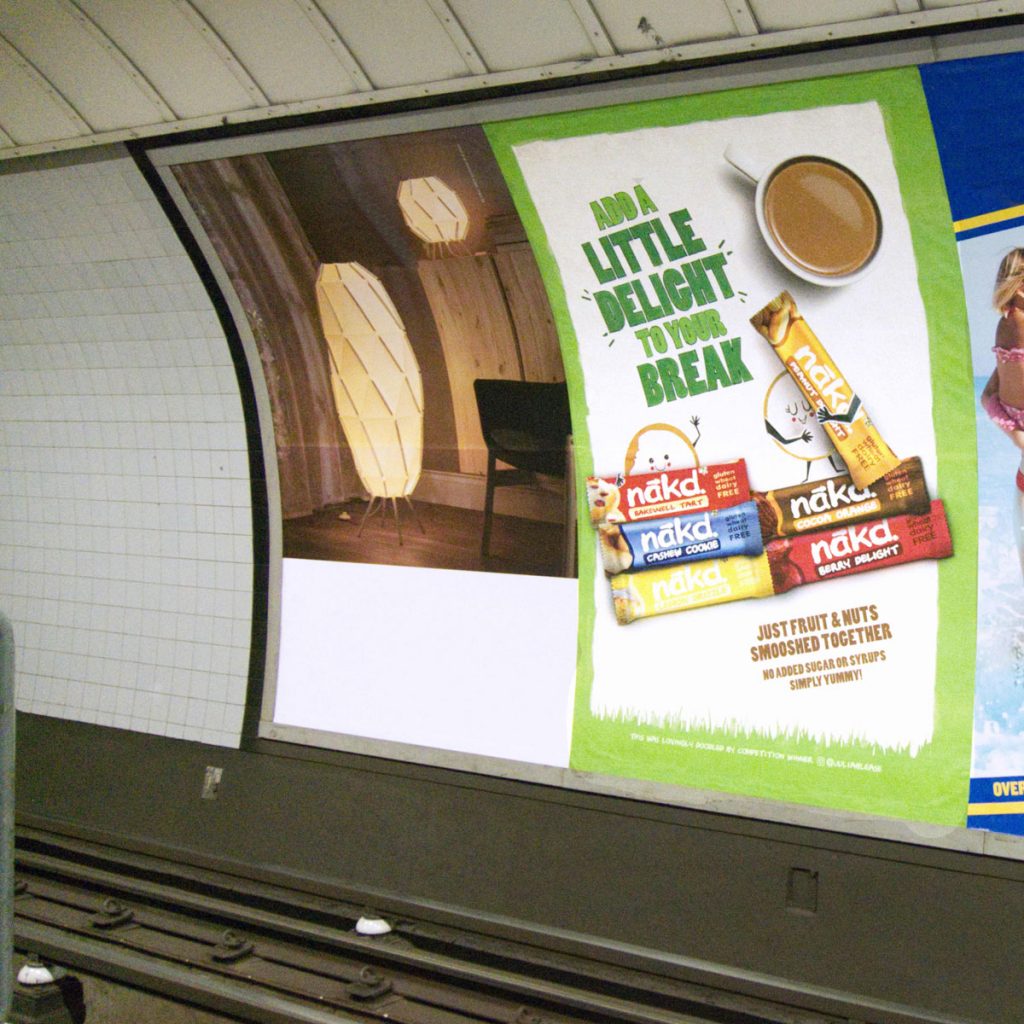 Source: Nākd