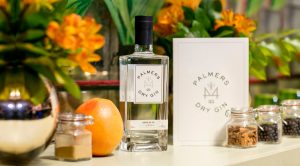 Historic, family owned distillery WH Palmer released its Palmers 44 gin with newly rejuvenated packaging to celebrate 200 years of distilling. The refined design, by Nude Brand Creation, provides restrained cut through in a competitive and evolving category.
Inspired by the elegance of the 1920s, Nude's design honours the shining light of the family Angela Palmer, a bon viveur with a love of adventure and enviable elegance.
Shining Light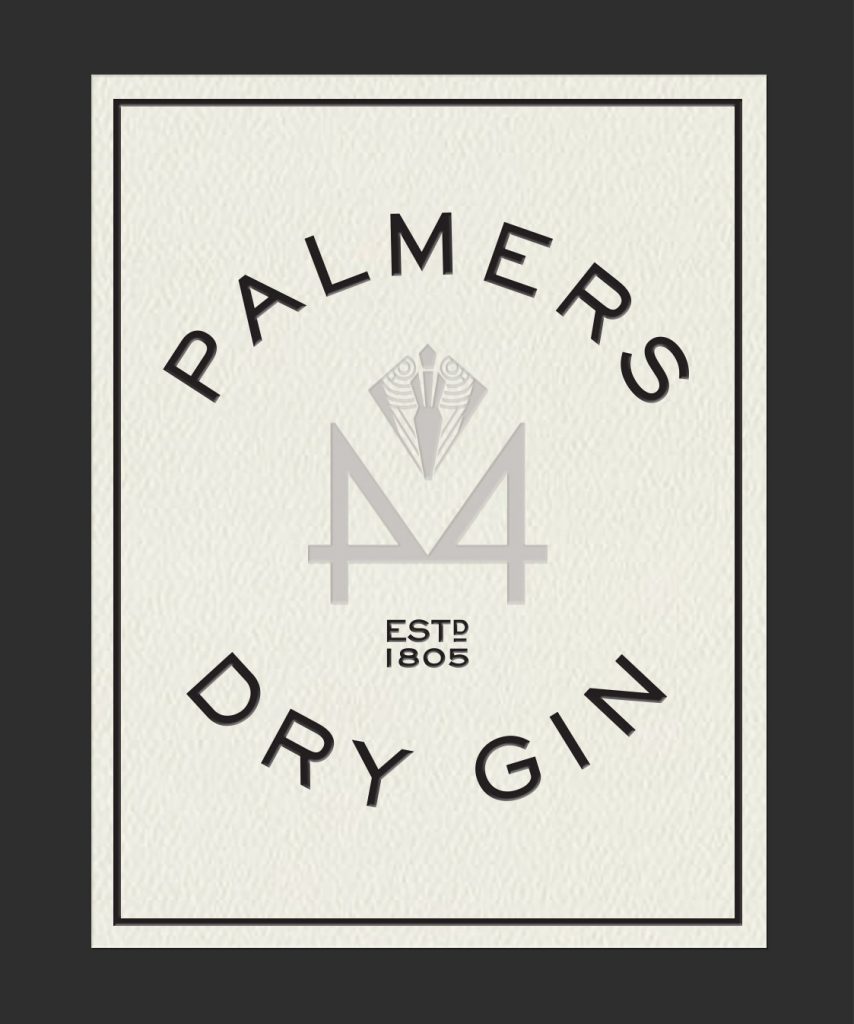 The Palmer family has been distilling spirits for 200 years and gin since the 1920s but this eponymously named gin is the only brand released directly from its Langley Distillery in The Midlands. The design captures Angela Palmer's lust for life in the heady 50s and 60s as well as reflecting the business' origins and heritage as a gin distiller in the roaring 20s.
Tony Enoch, Partner at Nude Brand Creation, says: "We wanted the final presentation to be a tribute to Angela, a stylish and elegant woman who loved Chanel and regularly flew to New York by Concord. The monochromatic and stylised label echoes the art deco era and creates the look and feel of a premium fragrance, while the detailing of the central diamond icon conceals a woman's figure – capturing her spirit as a shining light in the Palmers family."
Restrained Elegance
A tactile label features a gloss varnish and embossing on the black text to reflect its superior nature, while the font is Art Deco inspired. The footer label features an illustration of the Langley Distillery's copper pot named after Angela and dating from 1903, which is still used to make the gin.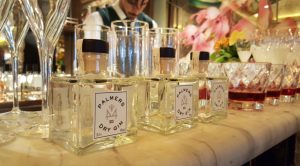 Bernard Gormley, Partner at Nude Brand Creation added: "The gin category is currently exploding with new launches every week. There are some eye-catching designs within the category, but not a great deal of restraint. This design will cut through the noise with its simplicity and elegance. When you have a family with such heritage in gin distilling, they don't need a design which shouts, but a design that communicates their confidence."
Natalie Wallis of WH Palmer, Angela's granddaughter, said: "My grandmother Angela was a real character in the family and a big gin lover. She would have adored the elegant Art Deco inspired design that Nude has created in her memory. Both the gin and its packaging are a fitting tribute to a woman who loved to live life to the full."
Source: Nude Brand Creation