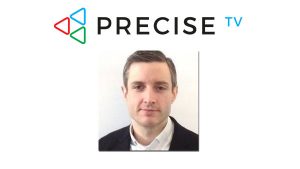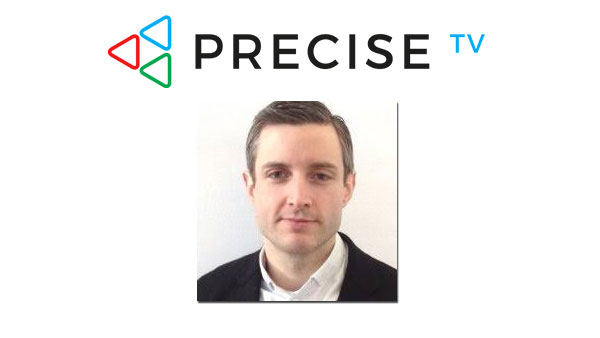 OMD EMEA Managing Partner Joseph Woollen has left the Omnicom agency to become President EMEA at Precise TV, a fast-growing social video advertising company that guarantees brand safe advertising on YouTube powered by their relevant advertising platform on YouTube.
In Woollen's five years at OMD where he reported into EMEA President Nikki Mendonça before she departed last year for a global role at Accenture, he worked across McDonald's, Renault and Liberty Global including Virgin Media in the UK. Woollen also led on developing the digital proposition for OMD International.
As head of its commercial and marketing operations, Precise TV – which works globally with Sage by Heston Blumenthal, Colgate, Chanel, EA, Adobe and Tommy Hilfiger among others – will look to Woollen's brand marketing and technology experience to develop new partnerships and uses for the technology that allow brands creative opportunities with no brand risk.
Whilst Woollen has experienced the frustrations with brand safety first hand, a shift in perspective is needed among advertisers if the industry is to create brand safe advertising on YouTube.
"It's naive for us to expect Google and YouTube to solve brand safety. How would they go about screening 300 hours of content uploaded every minute? Even if they could, their definition of brand safe is incomplete – a one size fits all versus anything that can impact a brand however small. It's not enough anymore to say it comes with the territory. The best marketers are demanding a solution and now we have it.
"We're having the wrong conversation about brand safety; it's all about relevance. Find the placements that fit with everything your brand stands for and safety isn't a problem. You also save a lot of wastage.
"It's holding YouTube back from being a lead media channel for most brands. It's holding back advertisers. Every CMO is familiar with their TV plan for good reason, and with the control Precise TV offers, there's no excuse not to know your YouTube plan in the same vein. Or for some brands, you can come back onto YouTube, and with better performance"
Precise TV's platform is the most audited and accredited YouTube solution that "can help marketers spot buy YouTube at scale, in the same way as TV, but without the price premium," says Woollen.
"We completely control brand relevance because we know every single video we're going to target and why, before we spend a cent. Our technology and human judgement is constantly running during campaigns too, indeed we create tailored algorithms for clients planning for large events and content yet to be created. Brands using our platform will have a significant head start.
"By eradicating an average of two thirds of irrelevant advertising before the campaign even kicks off, we help clients achieve more effective advertising for less spend. At a time when marketing budgets are under pressure, brand safety is exposed and there's more to come, combined with Precise TV's 95% client retention rate, a number I haven't seen before, This is a genuine chance for me to help transform the industry I love."
Precise TV's platform analyses millions of YouTube videos relating to specific demographics, interests and topics before a penny of the client's advertising budget is even spent. The output is hyper-granular contextual targeting, which, when overlaid with historical performance data and signals such as weather, location and day-parting, allows Precise TV to run predictive modelling in order to drive the best results.
Precise TV founder and CEO Nadav Shmuel said: "We're thrilled to have Joseph joining us at exactly the right time as we look to grow our global footprint. Clients find our offer compelling, timely and exactly what they need in order to take online video seriously as a cornerstone of their marketing plans. Joseph's incredible experience, unrivalled passion for doing the right thing by the industry and searing insight will help us go to the next level."
Source: Precise TV