From November 22, PayPal saves those offering inappropriate Christmas gifts through a European and multimedia brand campaign developed by Buzzman.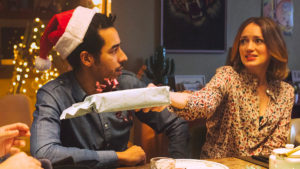 The holiday season, family gatherings, fine meals and distribution of gifts go together. But, to choose the right Christmas gift is not that easy!
Through a vignette film, PayPal talks to those for whom the magical moment of gift opening quickly rhymes with tragedy. Those whose anguished expressions contrast with those of Christmas wonder. Those buying inappropriate gifts who'll go to all extremes to hide them.
No need to worry! By shopping online with PayPal, they'll be able to return their mishit gifts and get their return fees reimbursed (subject to eligibility and some conditions of course).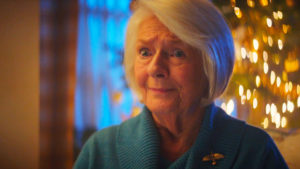 The campaign, composed of a 70' film declined in 1×45′ and 4×20' formats will be deployed through cinema, digital and social media from November 22 in France. The film will also be broadcast in Germany, Switzerland and Austria.
Credits:
Client: PayPal
Marketing Director: Marie Muller
Head of Advertising & Strategic Marketing: Laurent Burel
Advertising & Media Manager: Clémence De Grandmaison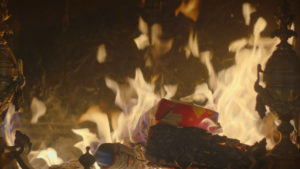 Brand Manager: Jean-Baptiste Vieille
Head of Communication: Karine Froger
Agency: Buzzman
President and Executive Creative Director: Georges Mohammed-Chérif
Vice President: Thomas Granger
Managing Director: Julien Levilain
Creative Directors: Tristan Daltroff & Louis Audard
Artistic Director: Louis Audard
Copywriter: Tristan Daltroff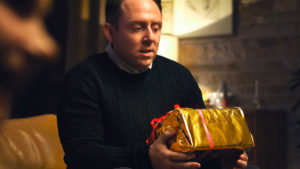 Assistant Artistic Director: Edouard Jacquelin
Account Executive: Alexandre Soloy
Head of Social Media: Julien Scaglione
Social Media Creative Director: Noémie Gmur
Head of PR & Communication: Amélie Juillet
PR & Communication Assistants: Julie Claeyman & Suzanne Langlais
Head of TV Production: Vanessa Barbel
TV Production: Katya Violi & Géraldine Bourguignat
Rights Management: Dee Perryman
Production: BIG Productions
Sound Production: Capitaine Plouf
Director: Martin Kalina
Producer: Raphael Carassic
Source: Buzzman